Walking from Núria to Setcases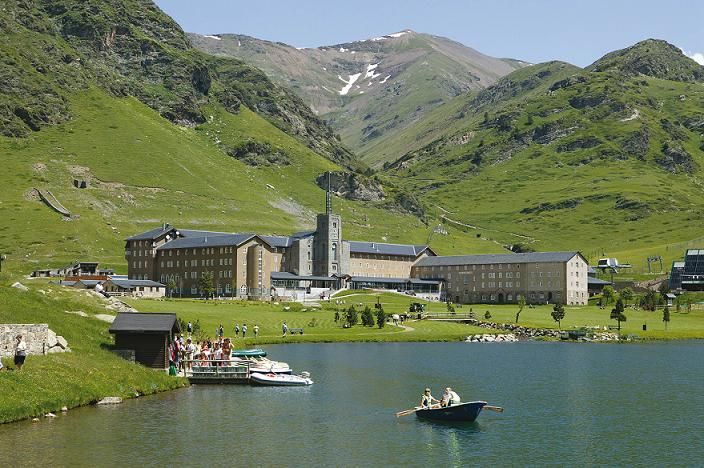 Route code:

SE / GR11

Duration:

6 Days

Accommodation:

Hotels ***

Season:

Spring/Summer/Autumn

Average:

15 - 20 Average km/day

Difficulty:

Medium
Hiking package of 2 hotel nights in half board and double room. Price includes luggage transfer between hotels + ticket rack train + taxi Ulldeter-Setcases.
Description
There is numerous villages in Pyrenees and even if on the map, they seem very close some of the others, the distance which separates them is important because it is necessary to pass from a valley to the other one to join them. It is the case of Setcases and Ribes de Freser, the first one in the valley of Camprodon and the second in that of Ribes. This crossing consists in passing from a valley to the other one by following the banks of Ter and Freser, in a little more than five hours of walking. The crossing of Núria in the chalet of Ulldeter is accessible(approachable) to all.
What's included
- 1 night for 2 people in a hotel in Ribes de Freser with dinner and breakfast.
- 1 night for 2 persons in a hotel in Setcases with dinner and breakfast.
- Luggage transfer between hotels.
- Ticket for the rise in the valley of Núria by the rack train.
- Taxi from Ulldeter to Setcases
- Road book.
- Map of the region.
NOT included
- Transfer from Setcases to Ribes de Freser.
- Travel insurance.
- Taxi (Possibility to arrange. Consult prices).
Availability
- Mid-Low season.
- Possibility of tailored package.
- For bookings, please fill in the form on this page.