City breaks
Catalunya · Girona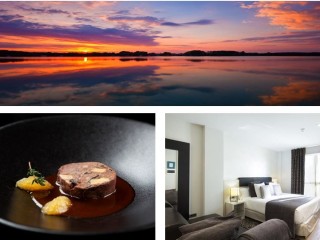 Banyoles, Pla de l'Estany, Girona
Enjoy a romantic night in our hotel and discover the cuisine of Ca l'Arpa with a surprising Seasonal Menu in our restaurant with Michelin Star.
Ca l'Arpa is a space designed to enjoy the most outstanding products of the environment with the elaborations made by Pere Arpa, interpreting the traditional culinary legacy.
Package includes:
- One night accommodation in our charming hotel located in the heart of Banyoles.
- Dinner at our restaurant awarded Michelin Star with Seasonal Menu & Winery.
- "Breakfast", a breakfast that will not leave you indifferent, based on products of proximity and quality.
Valid package from Tuesday to Saturday. Price for 2 people.
Price per person from
€125