The Alt Urgell its capital is La Seu d'Urgell Lleida and its province is. Andorra is bordered to the north, east with the regions of Cerdanya, Berguedà and Solsonès and west borders the Noguera, Pallars Jussà and culd.
The region extends along the central sector of the Pirienus Catalans, in the valley of the Segre, laughs that is its main axis. The Alt Urgell is composed of 19 municipalities.
Its geographical location makes it a hub of the confluence of the main paths: to the north of the Pyrenees into Andorra, fits in Puigcerdà and Cerdanya one hand, and Sort, and the High Pallars Ribagorça, by the other.
His past history makes today we find remains of Roman art as: the Cathedral of Headquarters or the churches of Coll de Nargó and Organyà.
Its economy is based on the very high mountain, that is, especially the agricultural sector, but has been changed by tourism and residence.
The landscape retains a great beauty and its climate favors winter sports and adventure, especially canoeing.
Hotels in Alt Urgell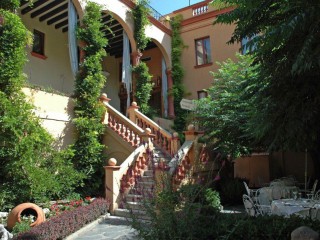 La Seu d'Urgell, Alt Urgell, Lleida
The hotel is a modernist building that draws the attention of all visitors with a pleasant arcaded terrace and a large garden to relax.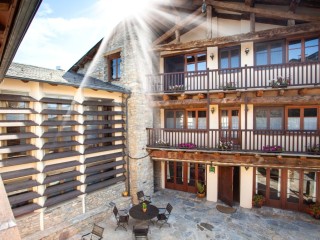 Estamariu, Alt Urgell, Lleida
This three-star rural hotel is designed to help you disconnect from the world of nature. Where you can combine rest (walking or in the swimming pool) and physical activity (walking on paths or cycling).
Not available
for these dates