Peralada Music Festival Break - La Traviata
Pont de Molins. Alt Empordà. Costa Brava
Peralada Festival Package: 07/08 La Traviata

Enjoy a stay in the hotel El Molí and enjoy the Castell de Peralada Festival, one of the Costa Brava's Festivals.

The package includes:

- One night accommodation in double room Masía
- Breakfast buffet
- Two entrances to Platea or Central Club for La Traviata for 07/08/2019 at 10:00 p.m.
La Traviata that becomes a song of love and freedom. The Castell de Peralada Festival presents its own new production. La Traviata aims to escape the clichés and make a 180 degree turn to see and enjoy this love story in a new perspective.
Price per person from
€225.05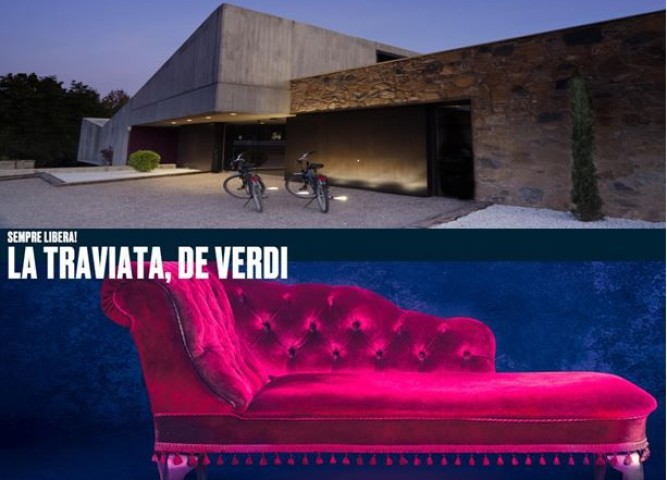 Pont de Molins, Alt Empordà, Girona
El Moli hotel, lying in the very heart of Empordà by the river Muga amidst cornfields and olive groves, has been set up by Lladó family. An ancient mill, which goes back to the XVII century, has been turned into a warm and comfortable Hotel-Restaurant. It is a place perfect to relaxing and enjoying the nature. The Old flour mill was initially restored as a restaurant
The hotel offers 14 rooms; 6 masia rooms located in the main house and 8 Superior rooms.
8 Superior rooms with double bath with views to the nature, terrace, comfortable beds … and 6 Masia renovated rooms with all that you need, double bath and the comfort and relax that you deserve.
On awaking at El Molí Hotel you may hear both the murmuring of the river and the song of birds and breathing nature's fresh air as well.
Both parts are completed by some areas such an outdoor swimming pool, petanque, bikes and garage. It is a responsible and innovative building, which preserves his beautiful environment while offers calm and relax. And it combines perfectly with the restaurant where you could taste seasonal dishes with our region products.