Peralada Music Festival - El Quijote de Plata - Ballet del Sodre
Avinyonet de Puigventós. Alt Empordà. Costa Brava
Peralada Festival Package: 26/7 El Quijote de Plata - Ballet del Sodre

Enjoy a stay at the hotel Mas Falgarona and enjoy the Castell de Peralada Festival, one of the Costa Brava's Festivals.

The package includes:

- One night accommodation in double room
- Breakfast buffet
- Spa access
- Entrance to Peralada Casino
- Little bottel of Olive Oil, own production
- Two entrances in to Zone B for El Quijote de Plata - Ballet del Sodre for 26/07/2019 at 10:00 p.m.

El Quijote de Plata - Ballet del Sodre is inspired by the union of the universal figure of the gentleman Don Quixote of La Mancha with that of the famous Uruguayan Arturo E. Xalambrí, a fascinating, eccentric and extraordinary person in charge of conserving one of the largest collections of books of Montevideo Cervantes in Latin America.

The Spanish Blanca Li signs for this ballet a choreography full of tickets and exits of the magisterial library of Xalambrí, which houses thousands of editions of Don Quixote and the very history of the most universal gentleman.
Price per person from
€155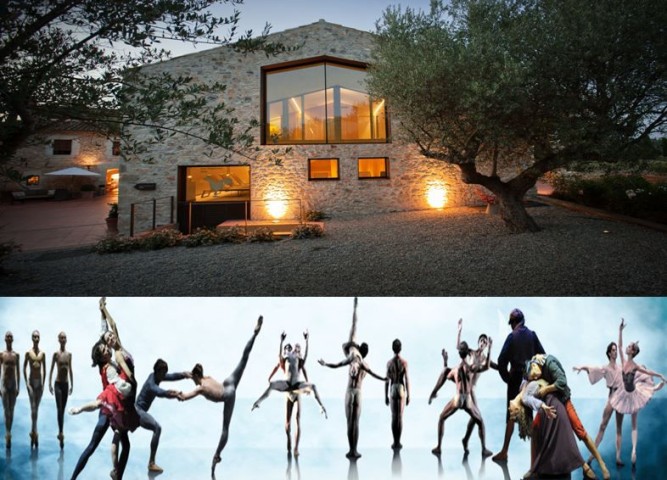 Avinyonet de Puigventós, Alt Empordà, Girona
15th century farmhouse located in the heart of Alt Empordà, right where begins the plain and the mountains, near the town of Figueres.
It has 13 rooms with maximum comfort and a natural and total tranquility.
In the restaurant, the Falgarona, you can taste traditional Mediterranean cuisine prepared by our chef.