Wellness Experience
Castelladral. Bages. Catalunya Central
Salus per aquam. The health is obtained through the water. We invite you to discover our Wellness Spa.
This package includes: 1 dinner in the old barn + 2 nights in the hotel for two persons + session one hour Garriga Wellness Spa for two persons + eco-gourmet breakfast. Price per night.
Price per person from
€97.50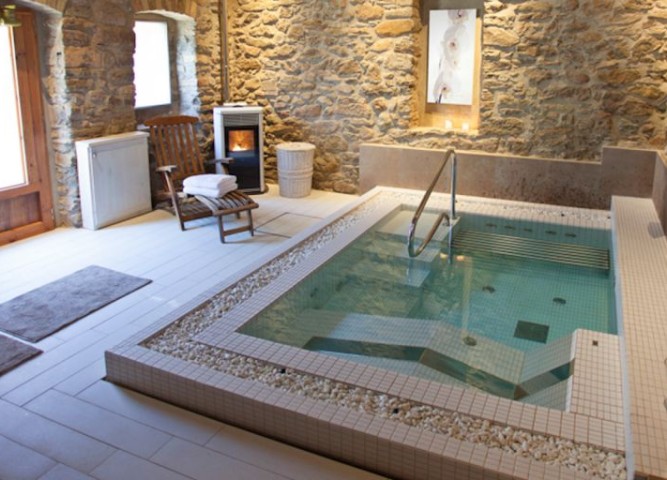 Castelladral, Bages, Barcelona
Enjoy a pleasant walk in the middle of the forest, know how wine was made in the olden times, enjoy a privat SPA session, breakfast on freshly picked organic tomatoes, make a yoga class surrounded by nature, feel like being at home, pampered by the Roca Barbé family.
La Garriga de Castelladral was a country house specialised in wine and olive oil production at the end of the 19th century. Today is a charming hotel, just one hour from Barcelona, a place to live with the land, nature, food, people and family…. A tranquil spot to experience the country life, to connect with nature and rediscover peace in the moment...
The house has 14 unique and different rooms, with impressive views over the countryside. They rooms are constructed with natural materials and fabrics, in collaborations with local artists and craftspeople.