Room for hours in Monistrol de Calders
Monistrol de Calders. Bages. Catalunya Central
Enjoy, relax for 8 hours in La Masia del Solà Monistrol de Calders.
You can use for 8 hours a room with a hidromassage bath + Bottle of cava.
The hours of use this room is from 10:00h. at 18:00h.
Valid only on workdays from Monday to Friday.
Price per night.
Price per person from
€60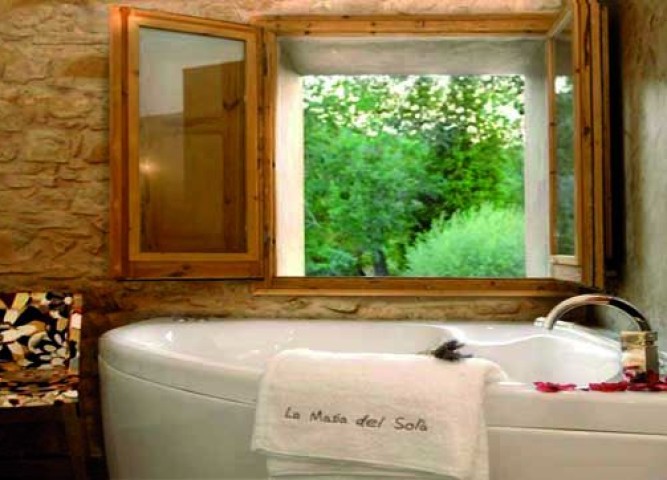 Monistrol de Calders, Bages, Barcelona
Restaurant and Fonda La Masia del Solà. La Masia del Solà is a restaurant founded in 1946 by the family Jubany. Initially, it began offering the traditional dishes of catalan cuisine with a friendly and trustworthy. Our customers has enabled us to reach the present day, offering dishes from time ago but updated, with special care in selecting the products we use for processing. Innovation and tradition combine seem difficult, but these are two basic pillars of philosophy of the restaurant La Masia del Solà.

In September 2009, La Masia del Solà recovered the old Fonda. La Fonda is small, we have 8 junior suites with bath, hidromassage, and all the comforts for make you feel comfortable enough to relax our guests during their stay, receiving a friendly, and attention required to leave the memory of a pleasant break in our village. We even have a pool for the summer months.