Enjoy the December break in L'Empordà!
Viladamat, Alt Emporda. Costa Brava
Take advantage of the December bridge and enjoy the charm of Empordà!
What better way to do it than staying at the charming Hotel Can Dispès, located in Viladamat a few minutes from the Ruins of Ampurias and on horseback between the Figueres de Dalí and the Monumental Girona.
Benefit from a 10% discount on your stay.
Valid from 05/12 to 08/12/2019.
Price per person from
€53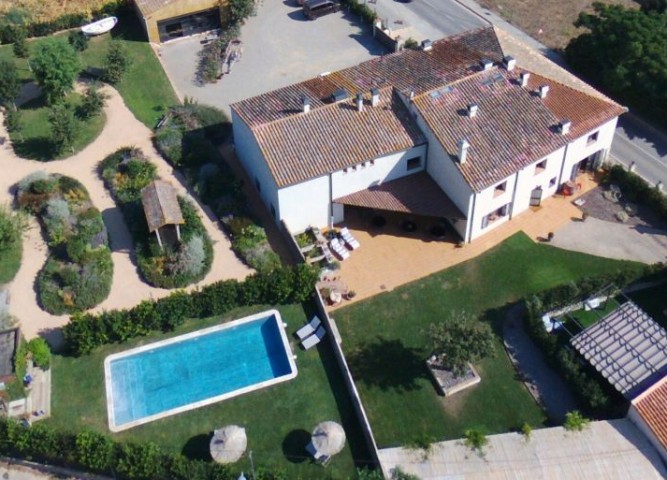 Viladamat, Alt Empordà, Girona
The name, Can Dispès, comes from the original owner, Joaquim Dispès, who lived here when it was a farmhouse. Joaquim Dispès was a friendly man and successful astronomer. For this reason, we want to carry on his legacy by naming the hotel after him.
Can Dispès is a small hotel located in the village of Viladamat in Alt Empordà. Near the coastal town of l'Escala and the medieval town of Sant Martí d'Empúries. La Masía has different landscaped spaces, swimming pool for exclusive use for clients and rest and disconnection corners to feel the Empordà in all its splendor. The interior carefully restored to enjoy the different environments, marks the style of the house: pause, tranquility and respite.
Can Dispès has 7 double rooms with complete private bathroom. In all of them the furniture has been carefully restored to enjoy again and along with the current amenities make the stay as comfortable as possible.