Special offer in l'Empordà
Palafrugell, Baix Empordà. Costa Brava
Discover the charming Hotel Can Liret 4 * in the heart of Palafrugell with these incredible offers:
30% discuount for reservations of minimum 3 nights stay.
Online exclusive offer for bookings from our website.
Price per person from
€56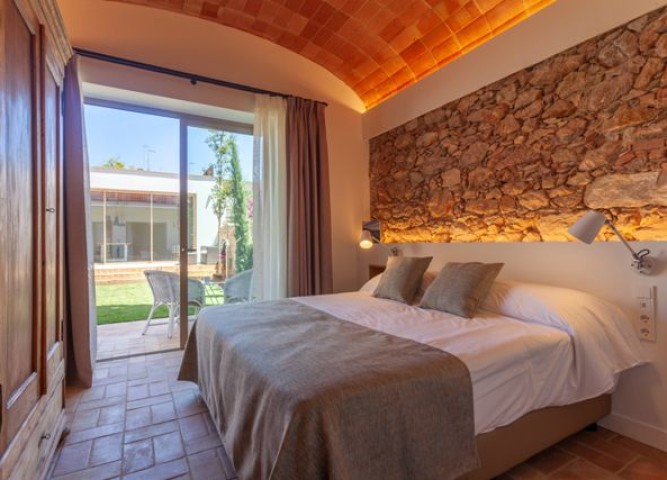 Palafrugell, Baix Empordà, Girona
Can Liret is a charming hotel, a result of the sustainable restoration of a traditional house (1894), former cork manufacturing, where corks were made. Located in the center of Palafrugell, the capital of Empordanet, a perfect location to discover the best stretch of the Costa Brava and the Empordà.
A total of 9 rooms with stone walls, Empordà vaults and wooden beam ceilings. Tradition and comfort, complemented by modern design. Can Liret is the personal project of a couple in love with the small country.
The house has a cottage for breakfast, garden and swimming pool.