End of Summer Offer - 15% off
Begur. Baix Empordà. Costa Brava
Come to 2 nights in Begur and we will discount 15% of the total stay. Take advantage of the last days of summer! Price per night.
Price per person from
€57.80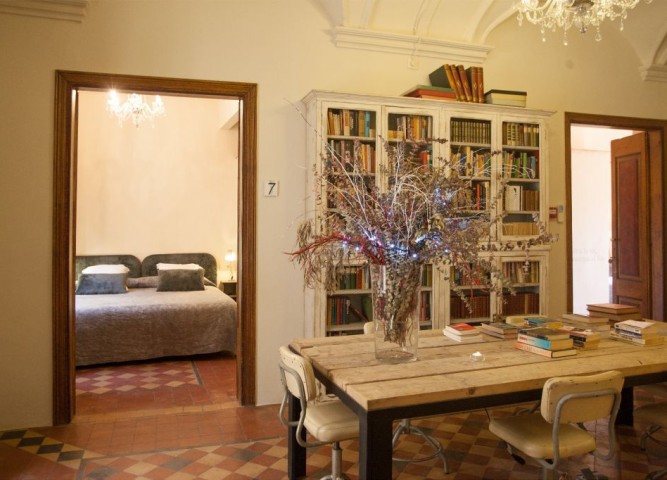 Begur, Baix Empordà, Girona
Cluc Hotel Begur is a charming little hotel located in the historic city center of Begur, at the heart of Empordà, one of the most wonderful place in Costa Brava. Our hotel is an old colonial house first dated at late 1800s and formerly known as Can Pallí. In 2012 we have restored the building respecting the materials and architecture of the original house and we have given it the name of CLUC hotel Begur. We have also enabled spaces like living rooms, terraces and a library. We have 12 cozy and unique rooms to enjoy a peaceful stay and dive into the magic of the Mediterranean. The rooms have been furnished taking care of each and every one of the little details that make a stay enjoyable. To create and intimate and cozy environment, the 12 rooms at CLUC Hotel Begur are exterior, equipped with complete bathroom, hairdryer, heating system with its own regulation, and a balcony or terrace. If the weather allows it, we prepare delicious breakfast outdoors made with local, ecologic and carefully selected products. We want our clients to feel comfortable in a casual and natural way. For this reason, we focus on the personal treatment, the relaxed environment and the quality of our services.