Gastromic getway in Besalú
Besalú. Garrotxa. Pirineus
Discover the magic of the Besalú night with a one-night getaway with dinner at espai gastronòmic El Capitell and buffet breakfast.
Price per person from
€177.50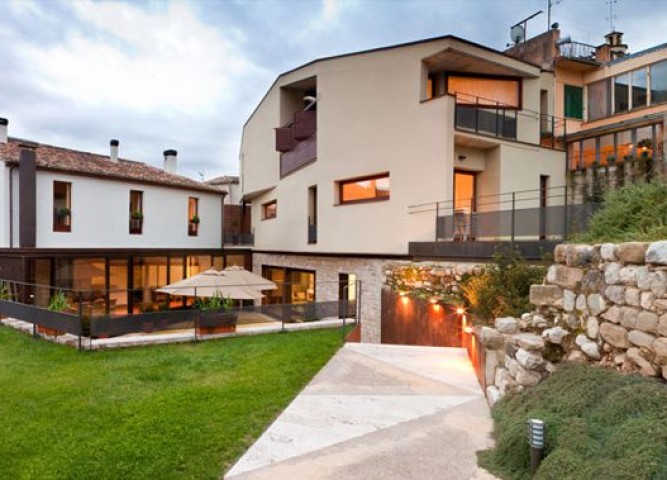 Casa Marcial is a recently restored hotel located in a quiet and privileged location in the historic center of Besalú. It has 12 rooms distributed in two buildings.
The main one is cataloged and it is from the end of the s. XIX and early XX. It is of neoclassical style and stands out for its facade and the 'alcovats' of its interior. The second building, of new plant, has been built on the remains of an old medieval noble house from the first half of the s. XVII.
Enjoy our pool, with an integrated design to the environment of the medieval remains of the garden, it is illuminable at night and has a shrinking platform that becomes a place of relaxation and disconnection
Exclusive hotel for adult public. The minimum age to stay is 14 years.
Located in the lower Garrotxa, on horseback between the counties of Pla de l'Estany and the Alt Empordà, Besalú enjoys a privileged geographical location such as the ski slopes of the Catalan Pyrenees (Vallter, La Molina) and the best beaches in the Costa Brava (Roses, Cadaqués ... also from the volcanic area of ​​Olot as well as a few minutes from prestigious golf courses (Torremirona, Perelada ...), Figueres and the Dalí Museum ...