Escapada en Globo en la Garrotxa
Santa Pau.Garrotxa.Pirineu Girona
Live one of the best balloon experiences in the Garrotxa.
The pack includes:

- 2 nights in a double room
- Breakfast
- 1 Dinner at Cal Sastre Restaurant, on first night - Tasting menu (drinks not included)
- Balloon flight

Package for 2 people.
Price per person from 340.00 Euros.
Price per person from
€340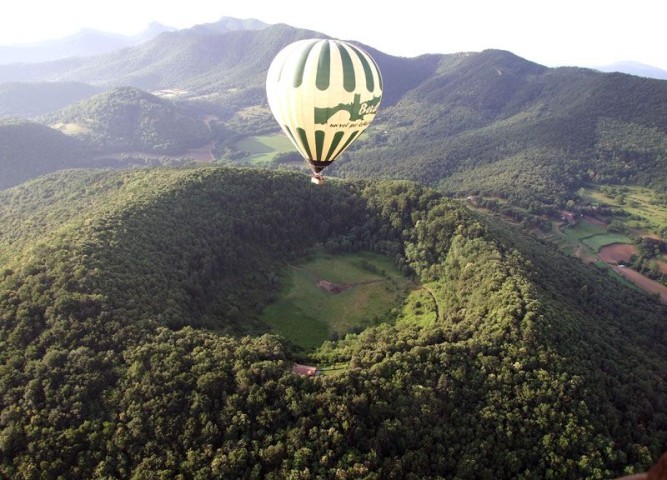 Santa Pau, Garrotxa, Girona
Located in front of the Medieval Castle of Santa Pau, this property is ideal for exploring the old town and enjoy beautiful landscapes.
The bedrooms at Cal Sastre, decorated in a traditional style with antique furniture. are the result of an elaborated and technical renovation of two cozy houses from the XV Century. It has been maintained a perfect harmony between the architecture and the exceptional environment of Sant Pau's old town. All the rooms are exterior with views of the "Santa Margarita" and "Puig de Mar" volcano, as well as views of the "Sant Julia" Mountains or of the Santa Paula medieval Castle from the 13th century.
In the region of the Garrotxa you can practice outdoor activities discovering volcanic scenery and the natural park.