Viladamat is a municipality of the region of the Alt Empurdà called Vilademat until the 1983. It has dry lands and irrigation crops, the main economic activity of the municipality jointly with farming, the hospitality industry and the tourism.
Due to its location near of Ampurias, ancient Greek colony, it has been found important traces of the Iberian period, roman and fragments of Greek ceramics dated between the 6th and 5th centuries B.C.
Hotels in Viladamat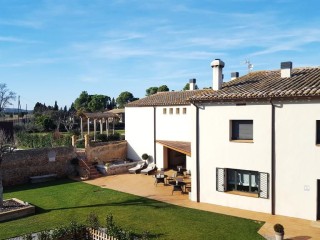 Viladamat, Alt Empordà, Girona
The name, Can Dispès, comes from the original owner, Joaquim Dispès, who lived here when it was a farmhouse. Has 7 double rooms with complete private bathroom. In all of them the furniture has been carefully restored.