The privileged situation of L'Estartit can enjoy the proximity to the town of L'Estartit, which is a part, as well as the medieval villages of Pals and Peratallada, the Iberian settlement of Ullastret or cultural activities such as the ruins of Empúries or the Dali Museum.
L'Estartit is framed in a geographical area of ​​high ecological value and natural: the Natural Park of Montgrí les Illes Medes i Baix Ter, whose situation allows you to offer a variety of activities around them as diving Illes Medes, sailing, water skiing ...
Hotels in L'Estartit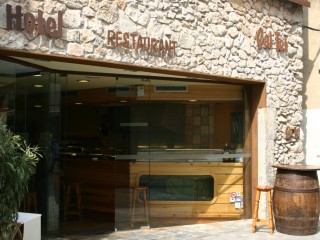 L'Estartit, Baix Empordà, Girona
Cal Tet, with exclusive installations and right in the middle of l'Estartit, opened to the public in March 2005. With its own modern style, it's elleven rooms have an innovative technology, with LCD satellite television and Internet connection and it suite room has a terrace with a private Jacuzzi.
L'Estartit, Baix Empordà, Girona
Les Illes Hotel & Diving is a family hotel with more than 60 years of experience, that offers you accommodation and activities with personalized service and in a cozy atmosphere.