Autumn concerts in La Vall de Lord
Sant Llorenç de Morunys. Solsonès. Catalunya Central
Hotel L'Monegal participates in concerts organized by the Solsona International Academy of Music. It is a 01:00 academy with soloist teachers from the best orchestras on the continent and with students of great virtue who come from all over the planet. It will be, as always, 1 entertaining concert, various parts and quality.
Book your stay and enjoy THIS magnificent proposal in a privileged environment.
Programming of autumn concerts
2021.02.10 - Recital of voices and Piano
2021.10.16 - Conversing with Cecilia - Lídia Pujol
2021.10.30 - Cosmos quartet
2021.11.27 - Handel
Concerts have an additional cost, not included in the reservation of the room to be arranged with the hotel.
Concert prices: 20.00 Euros per person and concert.
Possibility of closing meal + concert: 50.00 Euros per person and concert
Price per person from
€47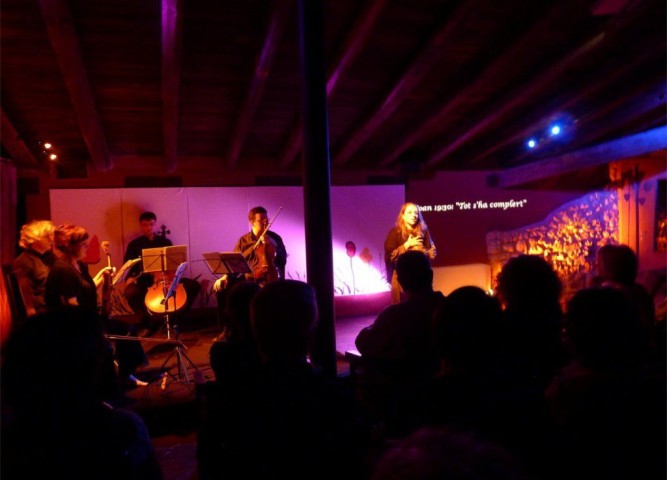 Sant Llorenç de Morunys, Solsonès, Lleida
Placed in an emblematic pre-Pyrenean valley, Lord's valley, only 1 km. away from Sant Llorenç de Morunys, lays El Monegal, a refurbished Catalan farmhouse turned into a 10-room hotel where to give pleasure to the senses. The hotel offers a familiar treatment and extreme attention to detail, as well as an exquisite cuisine for the more demanding gourmets.