Discover the cider in Peratallada
Peratallada, Baix Empordà. Costa Brava
Discover cider

Discover, through a guided tour, the complete procedure for making cider. From the apple picking, pressing, bottling, to the cellar. In addition, a tasting of two varieties of cider and other products made from apples as the main ingredient.


The experience is only valid from Thursday to Sunday.

It includes:

- Two nights in the luxury superior room.
- Breakfast at Mas Rabiol with local KM0 products and artisans.
- A guided tour to know the production of cider (duration of 1 hour and 15 minutes).

Experience not valid during the high season (weekends of June and September, as well as the months of July and August), not during Christmas, New Year, Easter and national holidays.
Price per person from
€249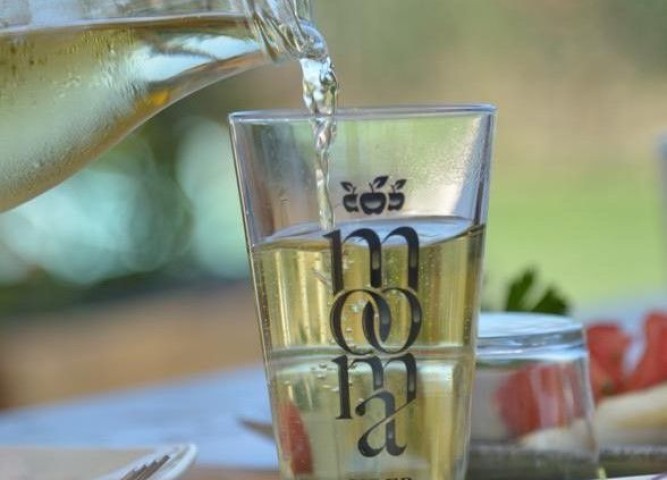 Peratallada, Baix Empordà, Girona
Hotel Mas Rabiol is a restored 16th-century farmhouse with large stone walls, which still preserves the essence and original structure. Set in a rural environment, it has eight welcoming bedrooms, a dinning room with a spectacular "ampurdanesa" vault, a reading room with fireplace and TV and several salons.
The Mas Rabiol garden, with 50,000 m² and a swimming pool, will delight young and old: a huge area to relax by the large pool to enjoy a nice swim in the summer heat.
Mas Rabiol is an ideal place for relaxing and switching off while enjoying the impressive Empordà countryside. It is the ideal starting point to explore the Empordà and enjoy any time of the year of all the possibilities offered by this very privileged area in the Costa Brava.