Sign up and get
5%off on your reservation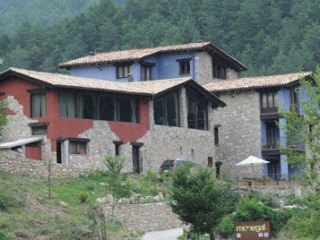 Sant Llorenç de Morunys, Solsonès, Lleida (16km from L'Espunyola)
Placed in an emblematic pre-Pyrenean valley, Lord's valley, only 1 km. away from Sant Llorenç de Morunys, lays El Monegal, a refurbished Catalan farmhouse turned into a 10-room hotel where to give pleasure to the senses. The hotel offers a familiar treatment and extreme attention to detail, as well as an exquisite cuisine for the more demanding gourmets.
Castelladral, Bages, Barcelona (19km from L'Espunyola)
Enjoy a pleasant walk in the middle of the forest, know how wine was made in the olden times, enjoy a privat SPA session.