Enogastronomy: discover the best wines in the area
Hay quien se escapa para vivir nuevas aventuras, otros para descubrir nuevos territorios… Este artículo va dirigido a todos aquellos amantes del vino y la gastronomía que tienen ganas de descubrir nuevas propuestas. Petits Grans Hotels de Catalunya te ofrece una selección de los mejores packs enogastronómicos de nuestros establecimientos. ¡Ven a sorprender a tu paladar!
Degustación de vinos en Peratallada, Mas Rabiol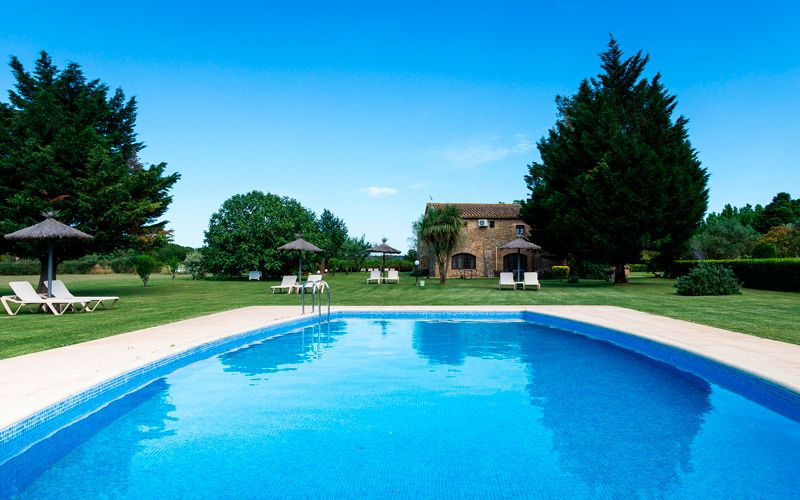 El Hotel Mas Rabiol es una masía del S. XVI rehabilitada que conserva la esencia y estructura original. De aires rurales, el hotel cuenta con un amplio jardín, piscina y una terraza donde disfrutar del buen tiempo.
Mas Rabiol es un lugar ideal para relajarse y desconectar mientras disfrutas de los impresionantes paisajes ampurdaneses y las infinitas posibilidades del territorio. Su localización es ideal para descubrir todas las maravillas que ofrece la Costa Brava y el Baix Empordà.
¿Te apetece dejarte llevar por las sensaciones en un maravilloso entorno rural? Elige la experiencia Degustación de vinos en Peratallada que incluye una cata de vinos con tentempiés en una bodega cercana al hotel. La oferta es para dos personas en una habitación doble e incluye una botella de cava en la habitación y un desayuno de payés con productos de proximidad KM0.
Entre viñedos con Spa en Avinyonet de Puigventós, Hotel Mas Falgarona
Si lo que te apetece es disfrutar de un hotel con SPA, te recomendamos la oferta del Hotel y Spa Mas Falgarona, situado en Avinyonet de Puigventós. Una antigua masía de ensueño en el Alt Empordà que te deslumbrará por su magia.
¿Quieres descubrir el vino de la zona de forma dinámica? Descubre la ruta D.O. Empordà, la singularidad de sus vinos y la autenticidad de sus bodegas.
El pack Entre viñedos con Spa en Avinyonet de Puigventós incluye una visita enoturística a los viñedos y bodega La Vinyeta, además de uso gratuito de sus bicicletas. Os alojaréis en una exclusiva habitación, contaréis con una entrada al SPA, con una comida de arroz con productos de la bahía de Roses y también con un desayuno buffet en el restaurante del hotel.
Escapada de Enoturismo & Relax en la Terra Alta, el Hotel & Spa Can Josep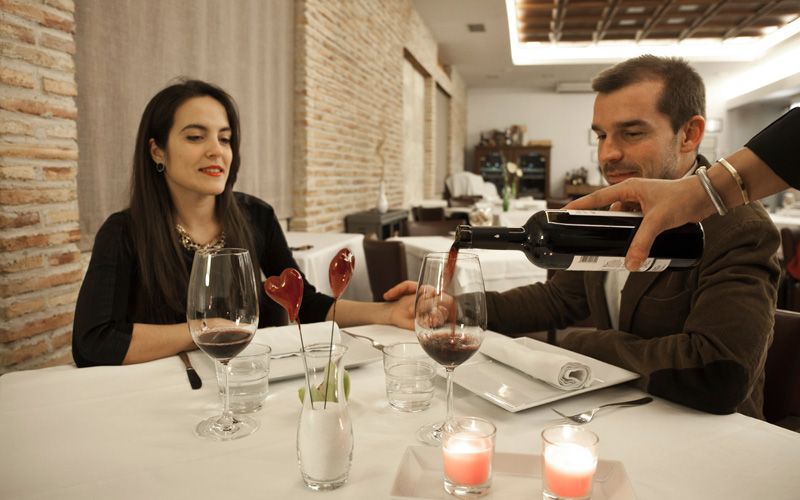 Si lo que quieres es descubrir la Terra Alta, quédate con el Hotel & Spa Can Josep, en Bot. El hotel cuenta con una sala con vistas panorámicas a la Sierra de Pandols y de Els Ports, SPA, restaurante, alquiler de bicis y mucho más!
Descubre las bodegas y viñedos de la zona con la Escapada Enoturismo & Relax. El pack incluye una estancia de dos o tres noches en la habitación Doble Superior con desayuno incluido. También cuenta con una Cena Gourmet con degustación de 2 vinos de la D.O. Terra Alta. Además, dispone de una entrada en el SPA de 50 minutos por persona y día, y un masaje en pareja de 25 minutos.
Enoturismo en Palamós, Hotel Casa Vincke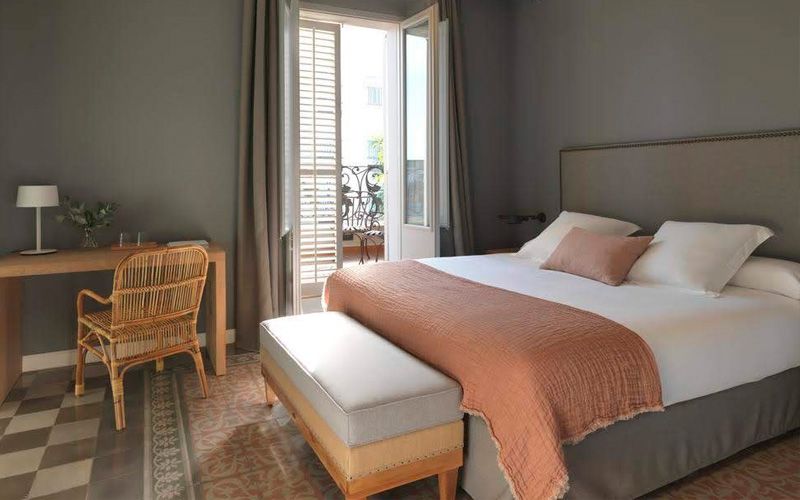 La Costa Brava, y en especial el Empordà, es conocida por ser el destino predilecto de los turistas más sibaritas del vino. La tradición ha permitido crear una gran variedad de vinos de calidad que van desde los blancos más afrutados a los tintos más ásperos. Descúbrelos con el Hotel Casa Vincke situado en Palamós, uno de los destinos más emblemáticos de la costa catalana, a pocos metros de la playa.
Vincke es un palacete rehabilitado que conserva la esencia original y que está incluido en el Inventario del Patrimonio Arquitectónico de Cataluña. La casa dispone de salón de desayunos, sala de lectura, sala de reuniones, un gran jardín y piscina.
La escapada Enoturismo en Palamós incluye una noche de alojamiento con desayuno y una visita al Celler d'en Marc o Celler Víniric con degustación de 4 vinos.