Oleotourism in Camp de Tarragona
Los olivos del Camp de Tarragona han resistido al paso del tiempo, porque el aceite de oliva ha formado parte de nuestra dieta durante siglos y siglos. En los últimos años, vinculado a esta delicia gastronómica surge del oleoturismo, un concepto que agrupa las iniciativas que dan a conocer la historia y la vida alrededor de una herencia milenaria, la del cultivo del olivo y la elaboración del aceite.
Si hace quince años gran parte del aceite se acababa vendiendo a granel, sin ningún valor añadido, hoy las cooperativas de la DOP Siurana envasan buena parte de su aceite virgen extra y lo venden embotellado y con marcas reconocidas. El intenso sabor afrutado, la baja acidez, la suavidad y el equilibrio han hecho que estos aceites sean muy apreciados en el mercado, también en la alta restauración. Para descubrir un poco mejor la historia de estos aceites, se puede visitar el Museu de l'Oli de la Selva del Camp, en la calle Major (tel. 977 84 41 25). El antiguo molino de la cooperativa Coselva fue restaurado, musealizado y abierto al público en el año 2015. Actualmente, se realizan visitas guiadas que explican todo el proceso de elaboración del aceite y la cultura milenaria vinculada a este producto. La visita, que es gratuita, pero hay que concertar previamente, termina en la agrotienda.
Cerca está el Mas La Boella, que además de ser un alojamiento magnífico, también elabora su propio aceite con aceitunas arbequinas, arbosana y koroneiki. Producen unos 190.000 litros de aceite anuales y su almazara está edificada sobre bases del siglo XII. Se puede dormir, comer en su restaurante y hacer una cata de aceites en su molino.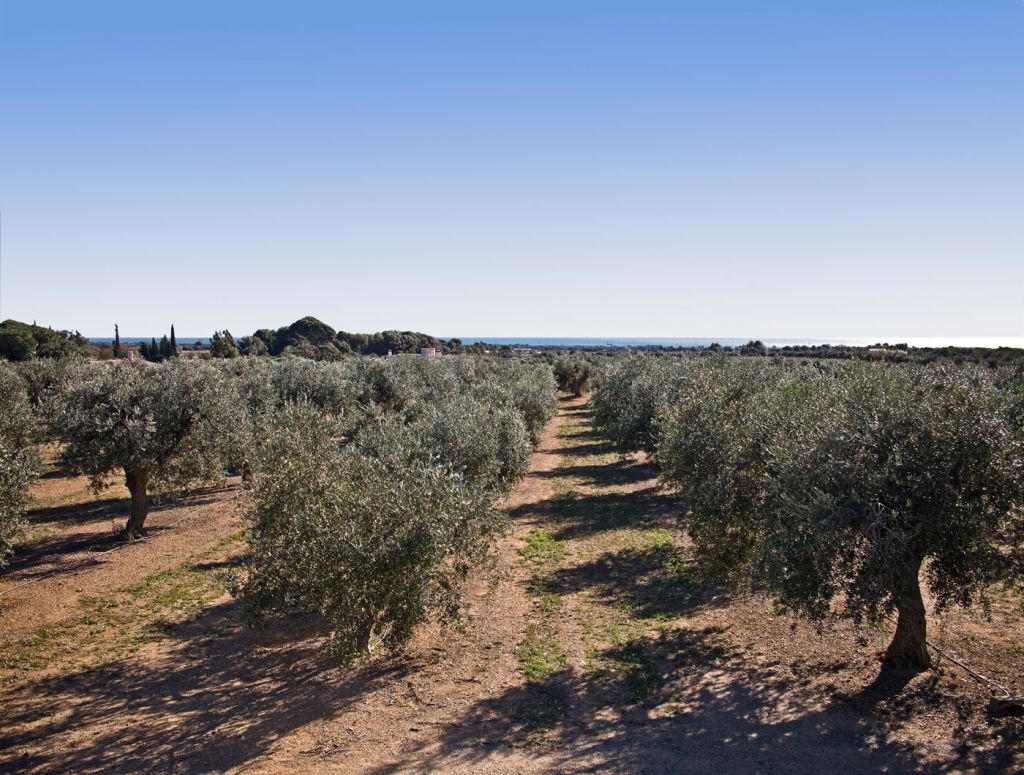 La gran mayoría de entidades envasadoras de aceite son cooperativas, fundadas a principios del siglo XX, pero con diferencias de tamaño y de recursos. La Cooperativa Agrícola de Cambrils es una de las grandes cooperativas del Camp de Tarragona, con 300 productores y 450 hectáreas de olivos. Se realizan visitas concertadas durante todo el año al molino y a las instalaciones (tel. 977 36 95 11 | www.coopcambrils.com). En cambio, hay cooperativas pequeñas como la de Maspujols, nacida en 1909, que reúnen unos setenta productores y 150.000 litros de aceite en un buen año. La Cooperativa de Riudecanyes es de las medianas, con unos 200 productores, y es interesante visitarla porque elaboran el aceite Escornalbou, un aceite de oliva arbequina gourmet obtenido con procesos manuales y tradicionales como hace setenta años. Se puede desayunar y pasear entre los olivos, hacer una cata de aceite y visitar el Centre d'Interpretació dels Fruits del Paisatge (tel. 977 83 40 11 | www.escornalbougourmet.com).
Estas cooperativas se encuentran cerca de Cal Barber, en Botarell, un pequeño alojamiento que ocupa una casa justo frente a la iglesia de Sant Llorenç.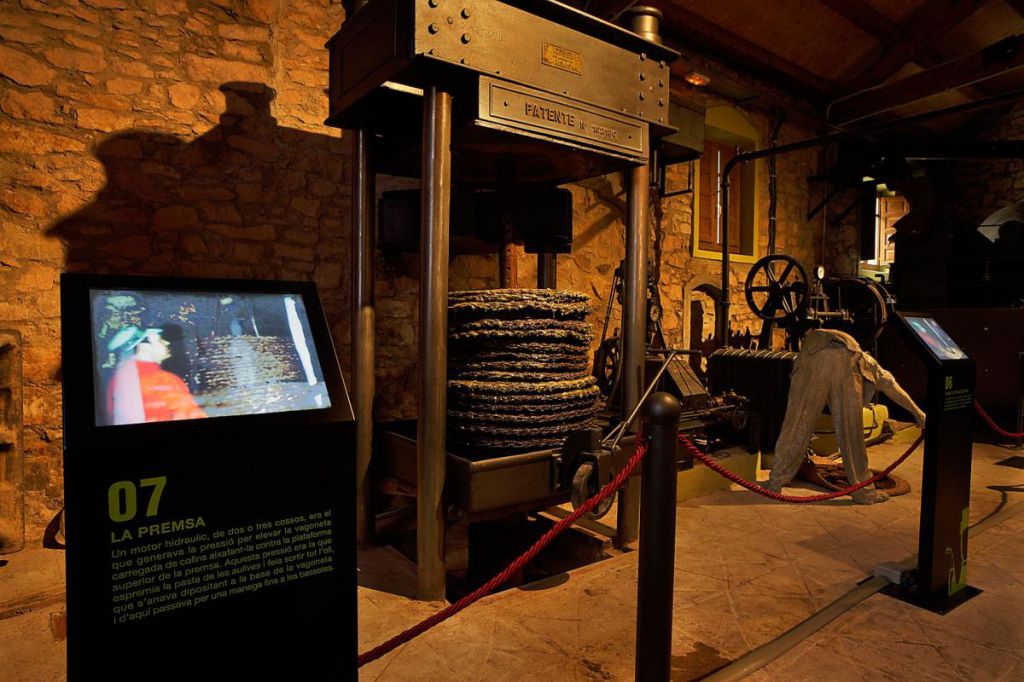 Para adentrarse aún más en el mundo del aceite, vale la pena entrar en el Centre d'Interpretació de l'Oli de Vandellòs (tel. 977 82 32 28), donde aún se conserva la maquinaria original del antiguo molino. El espacio se ha convertido en un interesante y moderno centro de interpretación del aceite, que incluye un audiovisual con imágenes de los años setenta que muestran el viejo molino en pleno funcionamiento. Al final de la visita guiada se puede probar el magnífico aceite del valle de Llors. Se realizan visitas guiadas los viernes, con reserva previa, y el precio de la entrada general es de 2€.
Cerca está el Mas Mariassa, un alojamiento en las afueras de Pratdip que ha adquirido un cierto estatus de oasis que los propietarios están dispuestos a preservar a cualquier precio. Todos los elementos de su arquitectura, diseño, comida y servicio se integran perfectamente en el entorno rural y han sido pensados para garantizar un retiro relajante y enriquecedor.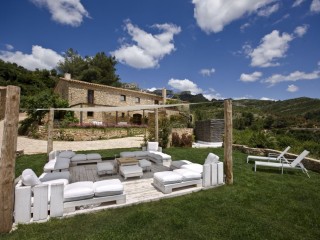 Mas Mariassa is a small gastronomic hotel, ideal for relaxing in intimate surroundings and relishing in good food. Hidden amongst the olive groves, in rural Catalonian countryside, relaxation and disconnection are guaranteed thanks to a little secret paradise that breathes only silence and tranquillity. The destiny of emotional well-being, where the time passes but is never wasted. The Hotel has 7 rooms full of calm. It is a starting point for many routes of interest. It hasThe essence of a village, the freshness of nature surroundings as the ingredients of our cooking. Our rooms have been created so one surrenders to absolute rest. Noble materials used such as oak or metal, pale colours cover the walls, white towels, soft white sheets and the comfort of the mattresses. Everything has been carefully considered to guarantee our guests rest. The alarm clock replaced by the morning call of the birds.Each bedroom has air conditioning, television and free wireless connection to internet.