5 Holy Week Getaways
Holy Week and Easter are the first (well-deserved) holidays in the year for everyone. Whether you just have the four official days off or whether you are lucky enough to have all 10 days, a getaway over Holy Week is always synonymous to switching off and charging your batteries.
Here are some ideas for an Easter getaway in Catalonia, keeping away from the masses and the hustle and bustle of the large cities. Five local, charming suggestions, combining history, tradition and nature.
Manaies and Ecotourism in Girona
Girona has something I love: it is a beautiful city at any time of year, with surrounding areas and charming nooks and crannies just waiting to be explored, such as the Llèmena Valley and Les Gavarres Mountain Range. If the younger members of the family like farm animals, I recommend a guided trip to the Granja La Selvatana, where Anna will show you the whole process of milk production and will teach you how to milk cows. If you would prefer something livelier, I suggest going down the River Ter in a canoe-kayak. The company Kayak Del Ter organises kayak trips and will pick you up at the end to take you back to where you started. The River Ter in this section near Girona is calm and not very deep therefore it is not at all dangerous.
For those of you who enjoy hiking, the trip to the Gorg de la Font de la Torre is really attractive (from Canet d'Adri: 30 min there and back). You could also start the trip at the base of the Puig d'Adri Volcano and lengthen the excursion to 2 hr 30 min. For maps and further guidance, come to the Gironès Visitors Centre.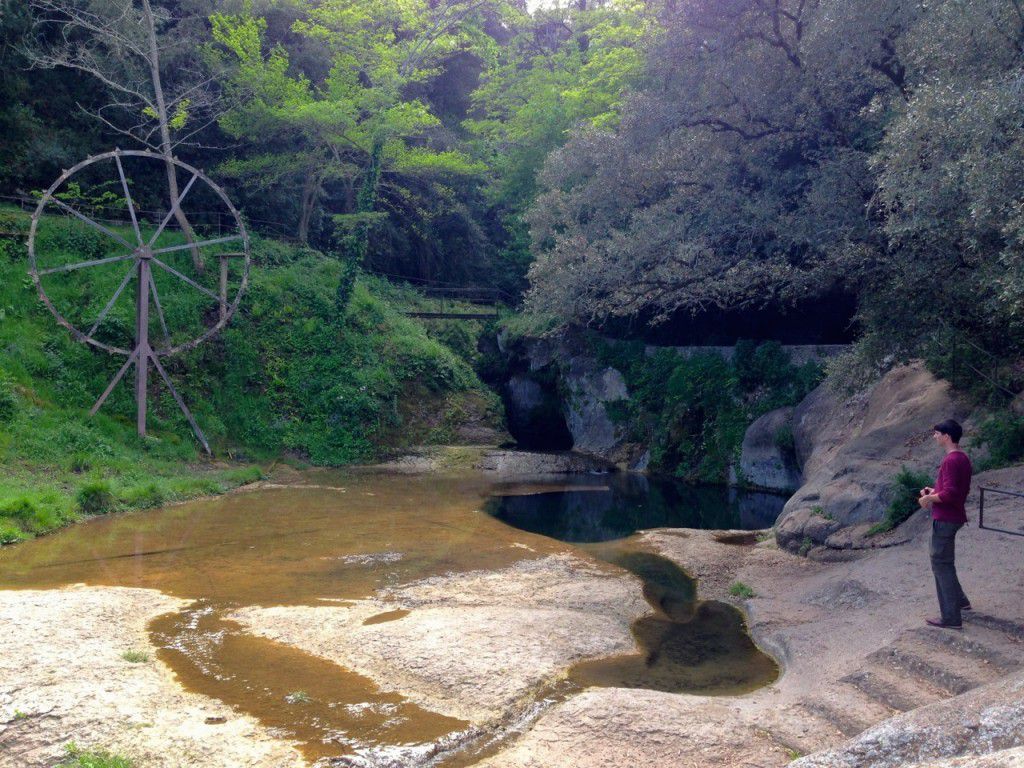 Holy Week in Girona would not be complete without going to see the parade of the Manaies every Holy Thursday and Good Friday. These Roman soldiers march through the streets of the historic city centre to the sound of drums. It's a really impressive parade! You can see the route at this link (be careful, the calendar applies to 2015). But if you would really like to feel shivers down your back, go to Verges to see the famous Dance of Death on Holy Thursday (Verges is a 30-minute drive from Girona).
Costa Dorada and Modernist-Style Architecture in Reus
If what you need is the "sunshine vitamin", a great option to ensure good weather over Holy Week is getting away to the Costa Dorada. If it isn't warm enough to stretch out on the sand in your swimming costume, you could enjoy an active tourism activity. For example, on Miami Platja, there is the Windcat Center: a sailing school where you can rent material and book classes for water activities: stand up paddle boarding, Hobie Cat catamaran and kayak. Near Miami Plat, in Vandellòs, you can try your hand at the Pitch and Putt La Figuerola. Entrance is free and you only have to pay for hiring the golf clubs, if you haven't brought them with you, and the golf balls. A little further south, along the coast, you will come to Ametlla de Mar. As well as being one of the most beautiful towns on the Costa Dorada, you might be interested to know that tours for swimming with tuna fish can be taken here. A different, original experience only for the most daring people! The Tuna Tour team will take you out into the open sea, to their aquafarming pools, where you will be able to feed and swim with the tuna fish.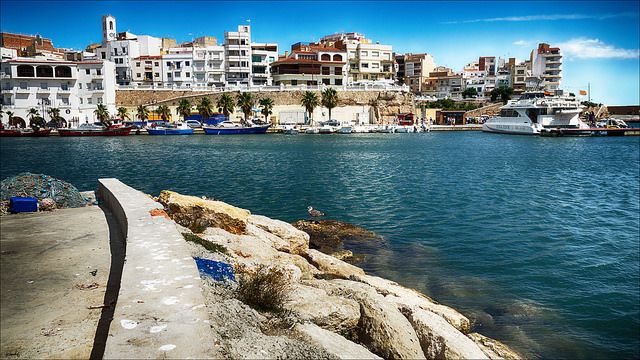 You could alternatively stay in Reus or its surrounding area. In my opinion, Reus is a somewhat forgotten city. Tarragona manages to attract a good deal of tourism thanks to its magnificent Roman ruins, but the truth is that Reus also offers a great deal of culture and fantastic gastronomy. Like Barcelona, Reus is one of cradles of the Catalan Modernist-style architecture. Stroll through the Gaudí Centre, an interactive museum dedicated to the great Catalan architect.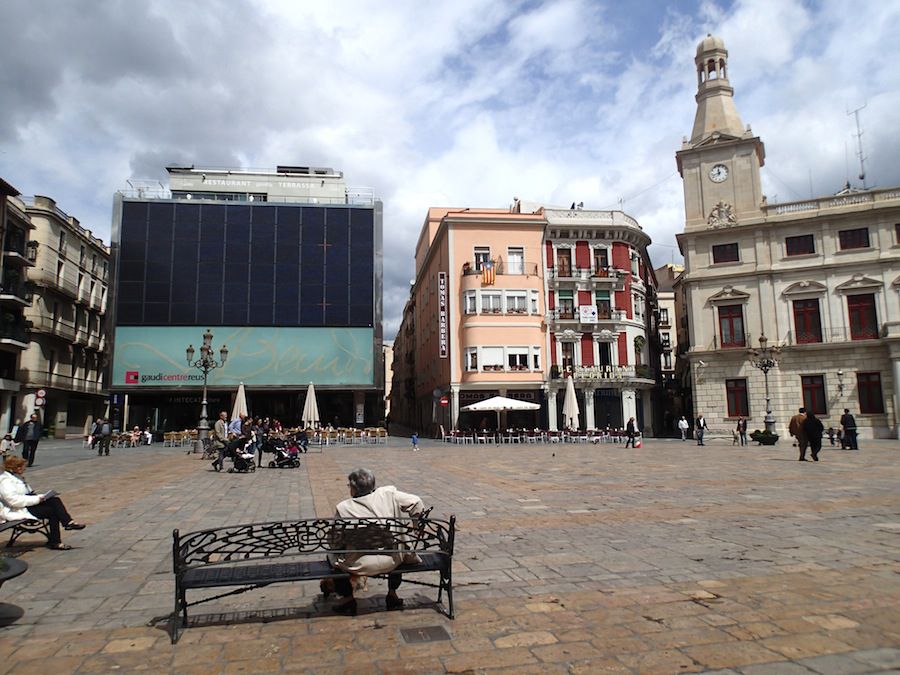 However, in Reus, the main protagonist of Modernist-style architecture is, in fact, Lluís Domènech i Montaner - the architect who designed the Palau de la Música in Barcelona. By walking through Reus, you will discover beautiful palaces and stately homes belonging to this architectural style. Make sure you don't miss Casa Navàs, Casa Rull and Casa Gasull. You can visit Casa Navàs by booking in advance on this website. To delight your palate, don't forget to try the authentic "Vermut de Reus" and taste the oil at the Oil Mill - Mas La Boella, where you will also be able to admire one of the most beautiful train sets you have ever seen.
Hiking and Peace and Quiet in Solsonès
The Solsonès region is set in a mountainous area which is not too high. Wherever you look, you will enjoy the beautiful views of the green mountains and the far-reaching fields. It is still a destination that is not full of crowds and this gives it a huge advantage: peace and quiet. This is why Solsona is my recommended destination for Holy Week for those of you who enjoy hiking and nature and for those of you who wish to switch off and enjoy rural life.
I suggest visiting the city of Solsona: the old centre is full of narrow streets and charming pebbled squares. Over Holy Week you will have the chance to discover the city thanks to the Caramelles: popular songs and dances performed in the streets of the city. The Solsona Caramelles take place on Easter Sunday and Easter Monday.
The Port del Comte ski resort is just half an hour from Solsona and could be a great option if there is still snow around during Holy Week. As well as ski slopes, it has a leisure-time park which is open all year round, whether or not there is snow, with toboggan slopes, tubing in donuts and an entertaining snake gliss.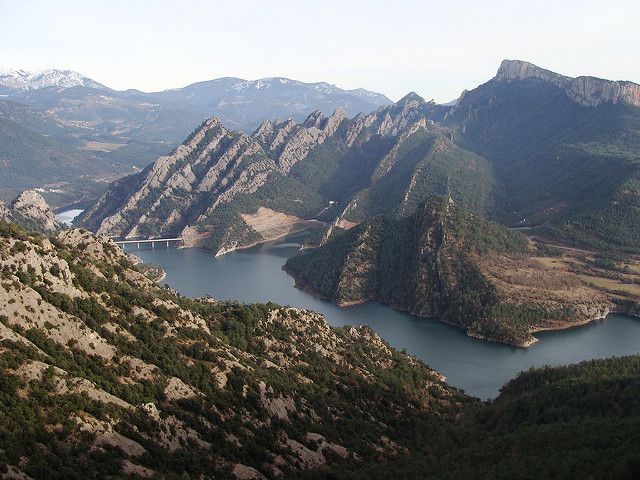 If you'd prefer a more cultural getaway, why not visit Sant Llorenç de Morunys, the second largest town in the Solsonès region. It is absolutely charming and is just half an hour by car from Solsona following the mountain road. On the way to Sant Llorenç, why not stop off at the Llosa del Cavall, a highly photogenic reservoir, which has been used on several occasions as a natural backdrop for advertisements and films. Near Sant Llorenç there is also the Lord Valley Sanctuary, which can be reached after climbing up seemingly endless stairs for some 20 minutes!
Cultural Hiking in the Núria and Camprodon Valleys
Vall de Núria is a comprehensive destination, able to attract families with children, hikers and skiers. It is a valley at a height of almost two thousand metres, surrounded by rocky mountains of up to three thousand metres all of which add up to a highly impressive, beautiful landscape. To get to Núria, you should take the rack railway which departs from Ribes de Freser. The views from the rack railway are truly spectacular!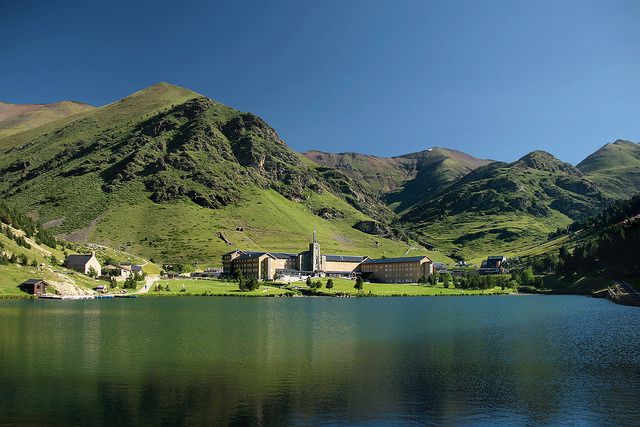 If you go with children, they will have a wonderful time at the Parc Lúdic de Núria, full of activities designed for them: tubing, zip lining, rock climbing and, of course, toboggans. If the snow is still around, there is a small ski resort in Núria. If you enjoy ski touring, you will discover a genuine paradise! However, the star activity at Núria is walking. Whether you prefer climbing to the top of a summit or going for a simple walk over flat land, there are a whole host of excursions with different levels of difficulty. The most famous and usual excursion is the Old Path from Núria to Queralbs. As it has a steep slope, it is best to go up to Núria in the rack railway and walk down to Queralbs, from where you can get the rack railway back down to Ribes. During the thaw, it is a delightful excursion due to the number of springs and small waterfalls you will find along the way.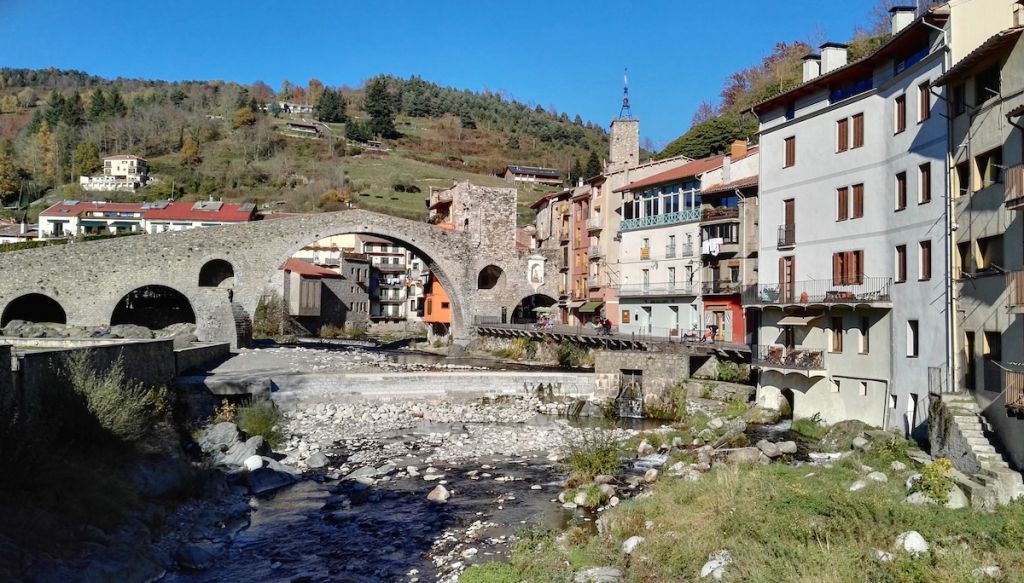 If you wish to spend all the days of your getaway carrying out activities and excursions in Núria, the best thing would be to stay in Ribes de Freser. Another good option would be to sleep in Setcases or Camprodon and to make the most of your getaway to visit the Eastern Pyrenees and its villages. Make sure not to miss Setcases, Sant Joan de les Abadesses and Molló. And don't forget that you can also go up to the Vallter 2000 ski resort!
The Costa Brava without Rushing: Cycle Tourism and the Coastal Paths
If the weather is on your side, Holy Week is a great time to discover the towns and the beaches of the Costa Brava without the crowds or the heat of the summer. By making the most of temperatures that are still mild, Holy Week is the best time to put on your walking boots and discover the Empordà territory on foot or by bike.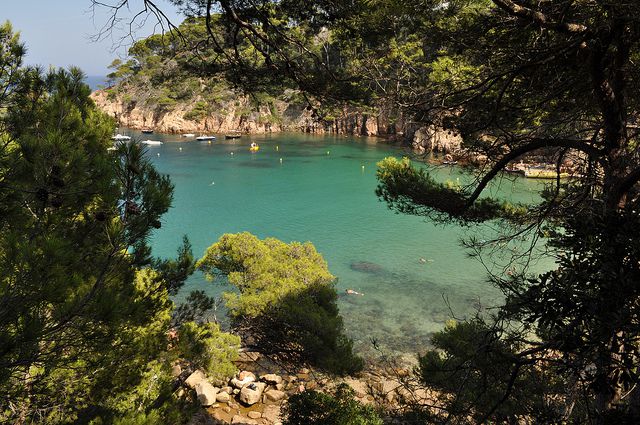 I recommend you to try some of the sections of the Coastal Paths that link up the beaches all along the coast. The Coastal Path from La Fosca to Calella de Palafrugell is one of the most beautiful, spectacular ones. We also highly recommend the section from Sant Antoni de Calonge and the one that goes from S'Agaró to Sa Conca. The Coastal Paths are part of the great network of GR footpaths, they are very well signposted and are easy routes, although it is true that they tend to have climbs and some sections with stairs.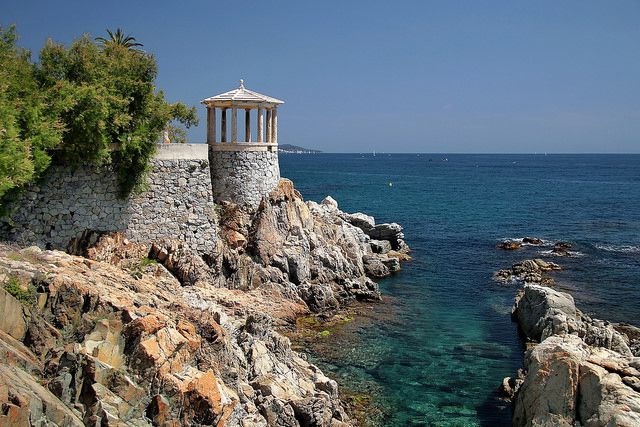 If you prefer cycling, you can explore a section of the Costa Brava by bike (by taking a route that covers several days, for example), stopping off at different villages to sleep or choosing one of them as your base camp. There are 250 km of bicycle lanes, away from the transit of other vehicles. A good area to visit on a bicycle is around La Bisbal d'Empordà, with its charming mediaeval villages. Your route should include stops at Pals, Monells, Cruïlles, Palau-Sator, Peratallada, Ullastret, Púbol, Madremanya and Vulpellac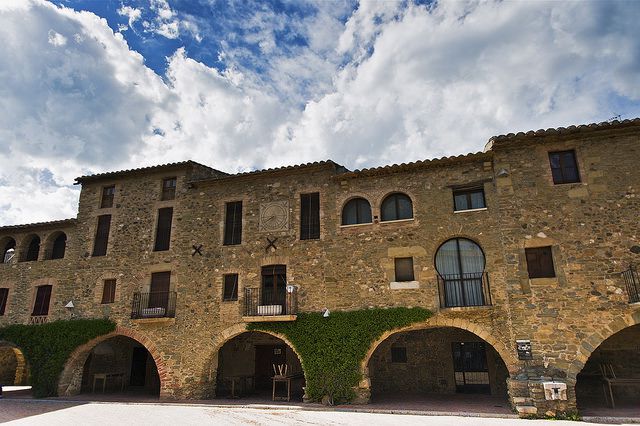 Have a great time!