Two hotels where you can fall in love again this Valentine's Day
Si enero es el mes de los deseos y los propósitos, febrero es el mes del amor. Este San Valentín olvida la rutina, desconecta de las preocupaciones y, sobre todo, disfrútalo en pareja. ¿Cómo? Con las escapadas románticas que os ofrecemos en Petits Grans Hotels de Catalunya. Tres propuestas hechas a medida para que este 14 de febrero enciendas la llama del amor y vivas un San Valentín inolvidable.
Hotel El Molí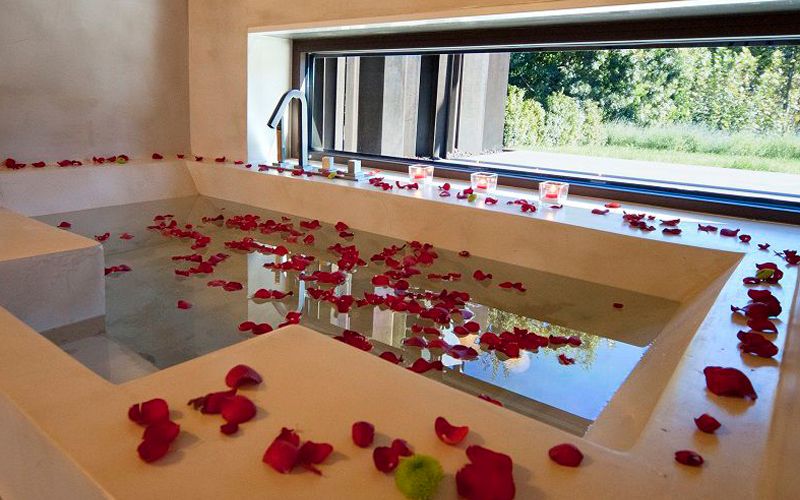 El Moli hotel, lying in the very heart of Empordà by the river Muga amidst cornfields and olive groves, has been set up by Lladó family. An ancient mill, which goes back to the XVII century, has been turned into a warm and comfortable Hotel-Restaurant. It is a place perfect to relaxing and enjoying the nature. The Old flour mill was initially restored as a restaurant
The hotel offers 14 rooms; 6 masia rooms located in the main house and 8 Superior rooms.
8 Superior rooms with double bath with views to the nature, terrace, comfortable beds … and 6 Masia renovated rooms with all that you need, double bath and the comfort and relax that you deserve.
On awaking at El Molí Hotel you may hear both the murmuring of the river and the song of birds and breathing nature's fresh air as well.
Both parts are completed by some areas such an outdoor swimming pool, petanque, bikes and garage. It is a responsible and innovative building, which preserves his beautiful environment while offers calm and relax. And it combines perfectly with the restaurant where you could taste seasonal dishes with our region products.
Cálido, sofisticado y lleno de detalles que lo hacen único. Si hay un hotel pensado para celebrar el amor y la vida es El Molí. Ubicado en el corazón del Empordà y rodeado de campos de trigo y olivos, es perfecto para que tu pareja y tú disfrutéis el uno del otro. Sus habitaciones han sido restauradas para que la comodidad y confort sean las protagonistas de tus veladas y sus instalaciones han sido diseñadas para que vivas momentos inolvidables. Salón con chimenea para las noches de invierno, piscina exterior para los días calurosos, zona de masajes, un extenso jardín… En el Hotel El Molí no falta nada.
¿Te gustaría pasar el día de San Valentín allí? Además de una noche romántica, la escapada incluye el desayuno, una botella de cava y una cena en el restaurante El Molí. Un referente en la zona gracias a sus propuestas gastronómicas, basadas en el producto de proximidad y en la cocina tradicional catalana.
Reserva noche y aviva la llama.
Hotel-Monument Can Garay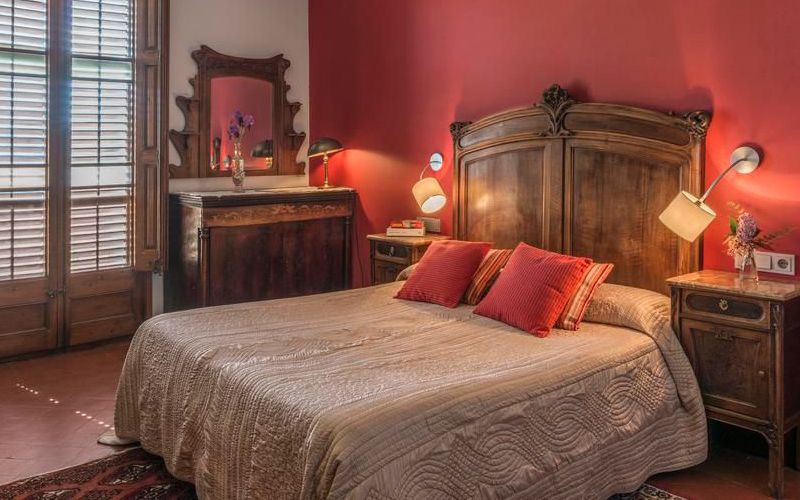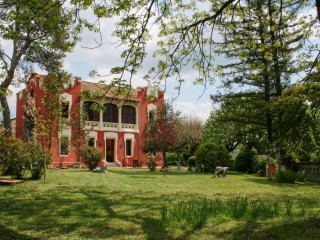 Hotel Can Garay is an Art Nouveau hotel built in 1906 and is listed as an architectural heritage site being declared as a "Hotel-Monument" by the Catalan government in 2007.

It is a family-run hotel with 6 double rooms and a family suite . All the rooms look out onto the large, centenary gardens and feature all modern-day comforts. The hotel is located just 100 meters from the Greenway (Vías Verdes) bike trail, which runs from Olot to Girona and has a secure bike parking space equipped with tools and cleaning facilities.

The hotel is situated in the village of Les Planes d'Hostoles on the edge of the Volcanic Park of La Garrotxa and the Park of Special Natural Interest, Collsacabra. Visiting this unknown part of La Garrotxa, you will discover the pleasure of walking through the magnificent oak and beech forests and stopping off to contemplate the Brugent river, its beautiful natural pools, spectacular waterfalls and the wonderful array of the colours of the forest...

Good food "garrotxina" for breakfast and dinner.
¿Te imaginas disfrutar de la noche más romántica del año en una de las zonas más bellas de Catalunya? Deja de imaginar y ¡convierte tu sueño en realidad en Can Garay! Una construcción modernista de 1906 que, debido a su gran valor arquitectónico y su belleza, ha sido declarada Edificio de Interés Patrimonial.
Situado en la entrada del Parque Natural de la Zona Volcánica de la Garrotxa, este hotel desprende tanto encanto como historia. Sus habitaciones han sido restauradas preservando el estilo señorial de la época y dotando de comodidad y confort cada elemento de la estancia. Su jardín, una extensión enorme repleta de césped y tilos centenarios, ha conservado su esencia para ofrecer paseos tan inolvidables como sus vistas.
Placeres únicos que, en el día de San Valentín, se duplican. Y es que, además de dos noches de hotel con desayuno incluido, la escapada que ha diseñado Can Garay para este día incluye una botella de cava, bombones, flores y velas en la habitación, un masaje de 30 minutos para cada uno y una cena romántica.
Reserva habitación y ¡vuélvete a enamorar!