The most charming towns of the Empordà
Más allá de los pueblos más conocidos de la Costa Brava (Pals, Begur, Tamariu, Calella, Palamós...), hay otros pueblos del interior del Empordà, muy auténticos y que son todavía el secreto mejor guardado de la Costa Brava.
Son pueblos situados sobre una colina, rodeados de campos y viñedos, llenos de rincones y tiendas de toda la vida. Hay quien compara esta zona del Empordà con la Toscana, pero lo cierto es que si hay que elegir, yo elijo el Empordà: aquí lo tenemos todo, ¡incluidas las mejores playas!
Hoy vamos de ruta por los pueblos menos conocidos del Empordà. Situémonos primero: estamos en la Costa Brava central, delante del Cap de Begur, Pals y Torroella de Montgrí. En el corazón de la Costa Brava. Si vamos hacia el interior, encontraremos la Bisbal, la capital de comarca del Baix Empordà, y el núcleo grande de esta preciosa ruta que os propongo. A su alrededor, pueblos encantadores para hacer un paseo en cualquier época del año.
Palau-Sator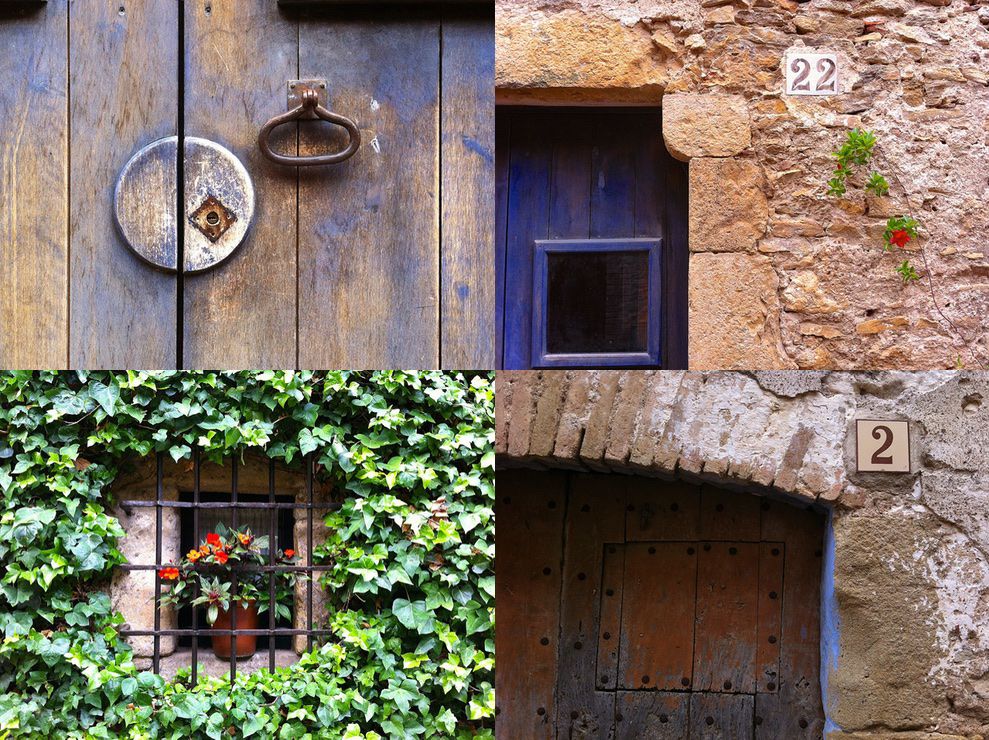 Tras pasar por debajo de la imponente Torre de las Horas, descubriréis el pueblo medieval de Palau-Sator, que conserva todo su encanto medieval, con las murallas y el castillo. Pasead por sus calles y recorred el pueblo hasta la plaza del castillo, en el centro de Palau-Sator.
Muy cerca de Palau-Sator se encuentra el Sant Feliu hotel. Una casa del siglo XVI situada en el centro del pueblo de Sant Feliu de Boada, en el Baix Empordà, entre Pals y Peratallada. Un pequeño gran hotel con excelente desayuno y trato familiar, ideal para comenzar vuestra ruta con buen pie.
Peratallada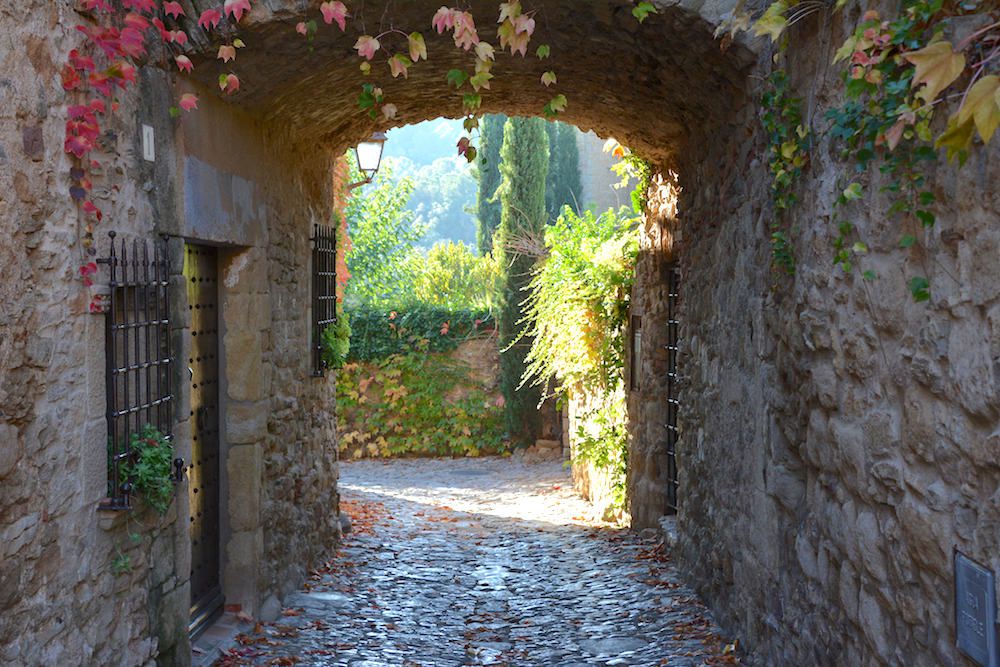 Peratallada es posiblemente el pueblo más conocido de esta lista de pueblos del Empordà y sin duda es uno de los rincones con más encanto de la Costa Brava. Ya sale en todas las guías de la Costa Brava y eso hace que no sea tan secreto como los otros que menciono en este artículo. A Peratallada llegan los turistas, pero aún así resulta un pueblecito muy agradable para pasear, tomar algo y salir a cenar. Dejaos enamorar por las callejuelas adoquinadas, arcos preciosos y rincones llenos de flores.
A medio camino entre Peratallada y la Bisbal encontraréis el Hotel Mas Rabiol, un hotel rural precioso que cuenta con ocho habitaciones realmente acogedoras. Paz, tranquilidad y un jardín repleto de colores y aromas os esperan.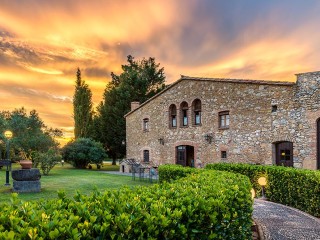 Hotel Mas Rabiol is a restored 16th-century farmhouse with large stone walls, which still preserves the essence and original structure. Set in a rural environment, it has eight welcoming bedrooms, a dinning room with a spectacular "ampurdanesa" vault, a reading room with fireplace and TV and several salons.
The Mas Rabiol garden, with 50,000 m² and a swimming pool, will delight young and old: a huge area to relax by the large pool to enjoy a nice swim in the summer heat.
Mas Rabiol is an ideal place for relaxing and switching off while enjoying the impressive Empordà countryside. It is the ideal starting point to explore the Empordà and enjoy any time of the year of all the possibilities offered by this very privileged area in the Costa Brava.
Vulpellac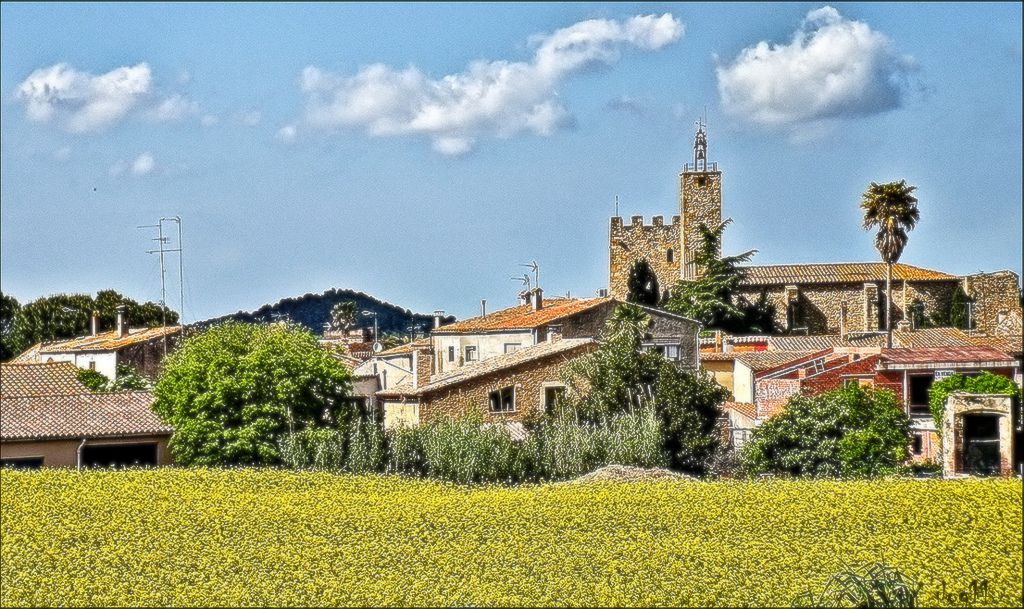 Vulpellac es un pueblo pequeño pero encantador, situado en las afueras de la Bisbal. Se construyó dentro de una muralla y alrededor de un castillo gótico-renacentista que hoy en día es de propiedad privada y no se puede visitar. Pero vale la pena un paseo por el casco antiguo del pueblo, bien conservado y todavía secreto para la mayoría de turistas que visitan esta zona de la Costa Brava.
No podríamos completar Peratallada y Vulpellac sin mencionar Fonteta, un pueblecito diminuto que junto con los otros dos mencionados forman un municipio conjunto. Haced una parada en Fonteta para probar su famoso y delicioso "recuit de Fonteta" (requesón).
Cruïlles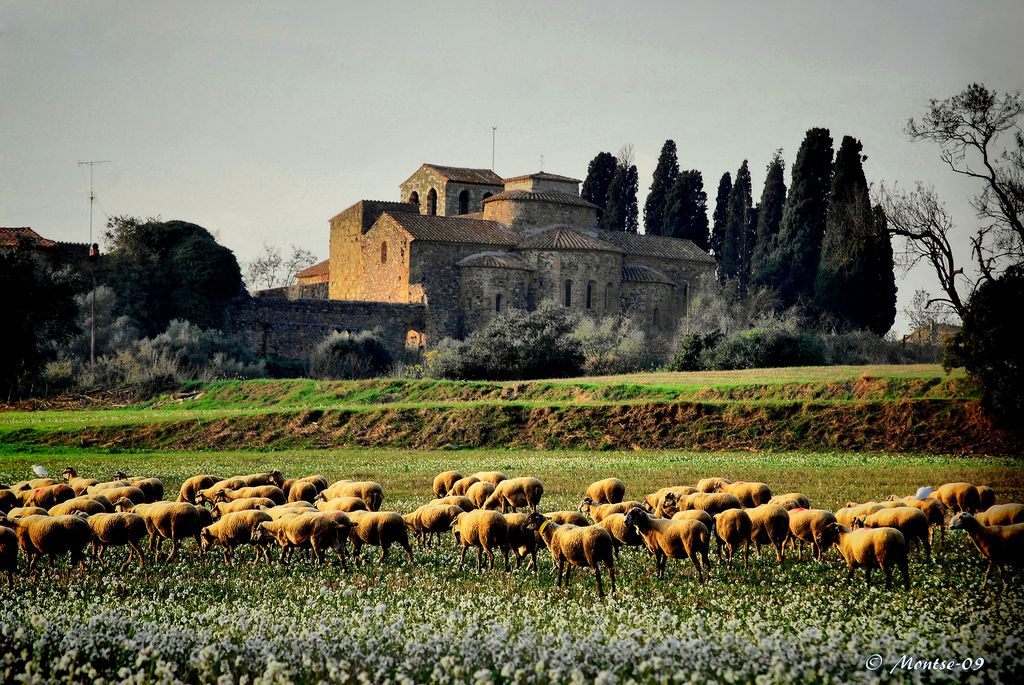 Cruïlles es un pueblo medieval precioso, con mucho encanto. Junto con Monells y Sant Sadurní de l'Heura, Cruïlles forma el municipio catalán con el nombre más largo (43 letras): "Cruïlles, Monells i Sant Sadurní de l'Heura". Si se dieran premios a los municipios más bonitos, seguramente también estaría de entre los diez primeros. No os perdáis Monasterio de Sant Miquel de Cruïlles.
Monells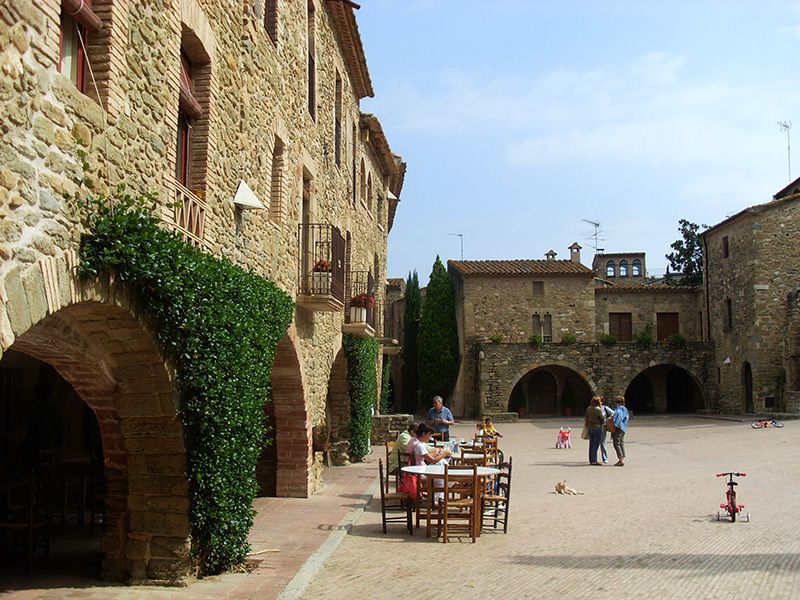 Y llegamos por fin a Monells, uno de los pueblos medievales con más renombre del Empordà. Recientemente se filmaron algunas de las escenas de la película "Ocho Apellidos Catalanes" pero no es por eso que Monells es tan conocido y popular. Su reputada fama viene por el encanto de su plaza central porticada. Muy auténtica y preciosa. Todo el pueblo está construido alrededor de su antiguo castillo del que ya sólo quedan las murallas.
Madremanya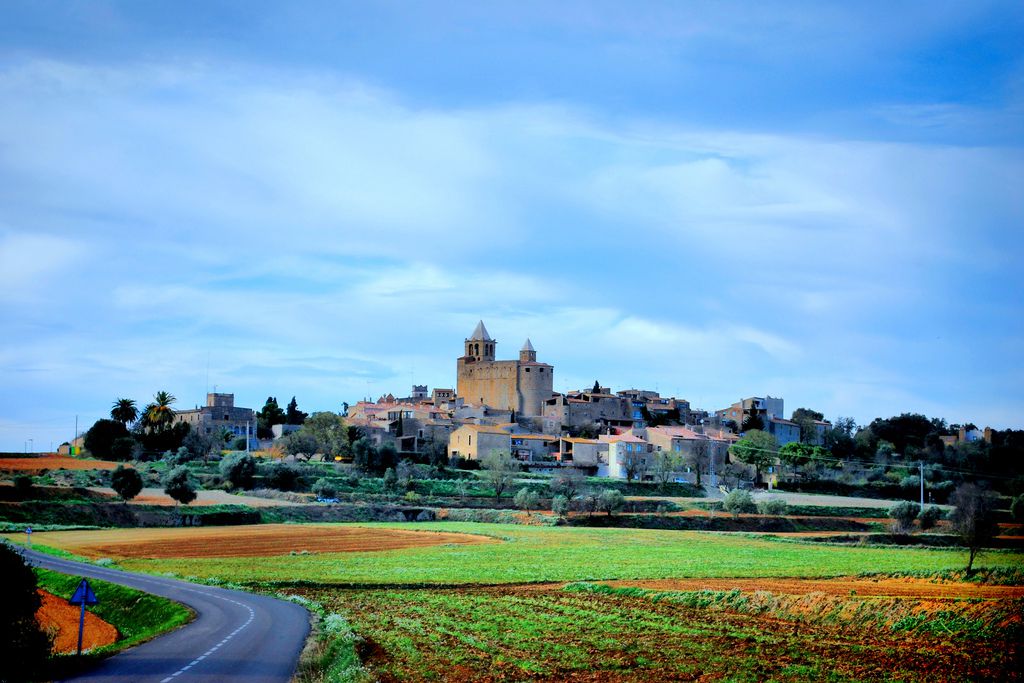 Técnicamente Madremanya no debería estar en esta lista porque no pertenece a la comarca del Baix Empordà sino a la del Gironès, pero lo cierto es que por su paisaje y entorno es más fácil ubicarla en esta misma ruta, junto a los pueblos vecinos del Empordà. Madremanya es un pueblo precioso y un lugar donde escaparse a dar una vuelta si tenéis pensado visitar Girona.
¿Queréis comer bien? Acercaos a La Plaça, un hotel-restaurante en un entorno precioso. Es una antigua masía reformada del s. XV y conserva buena parte de su arquitectura original (piedras, baldosas, bóvedas de cañón y Bohemia). Un lugar precioso en un entorno encantador!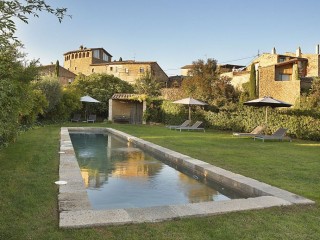 Old XV Century farmstead, in the centre of the medieval village of Madremanya. Stones, tiles, original barrel and Bohemian arches have survived and have been combined with present day finishes.
Púbol i la Pera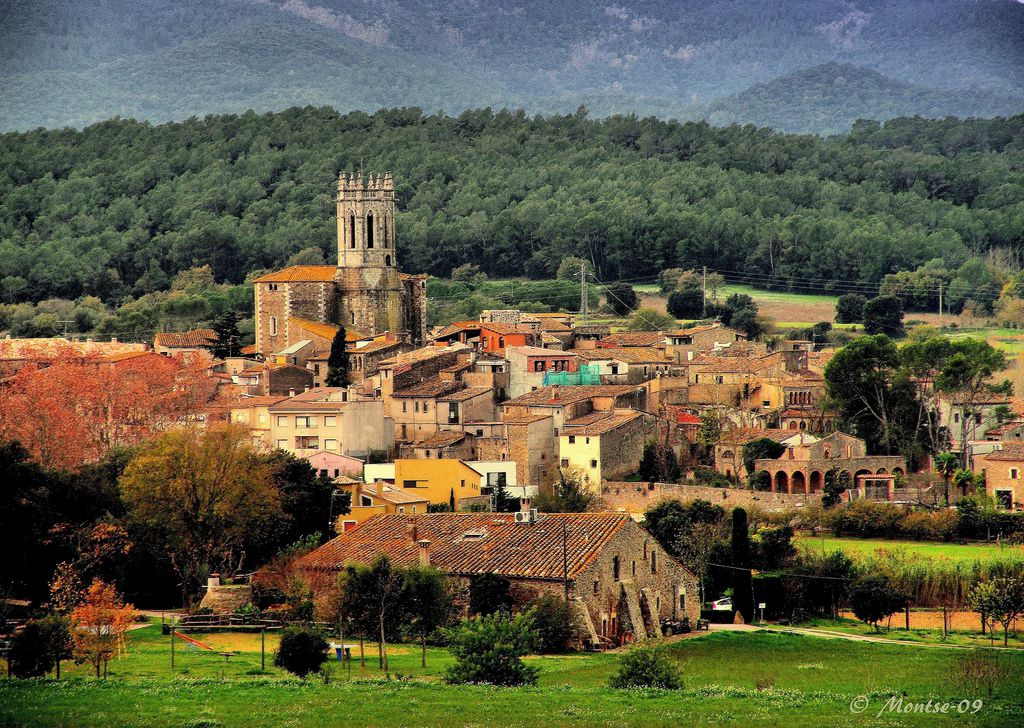 Acabamos la ruta en Púbol - la Pera, de visita obligada si os gusta el arte y especialmente sois seguidores de Salvador Dalí. Aquí encontraréis uno de los puntos del la ruta del Triángulo Daliniano: el castillo que Dalí regaló a Gala, que se puede visitar a diario - con o sin visita guiada. Tras la visita al Castillo de Púbol, podéis dar un paseo por el pueblo de la Pera, diminuto y encantador.
Si os entra hambre o queréis buscar un lugar para dormir, nada mejor que sentiros reyes de vuestro propio castillo ampurdanés por un rato. En el Hotel Castell d'Empordà comeréis muy bien y podréis descansar en las habitaciones de un auténtico castillo. Castell d'Empordà dispone de un restaurante para cenar (el Drac Restaurant) y un bar moderno con maravillosas vistas a la llanura del Empordà (el Très Margarit).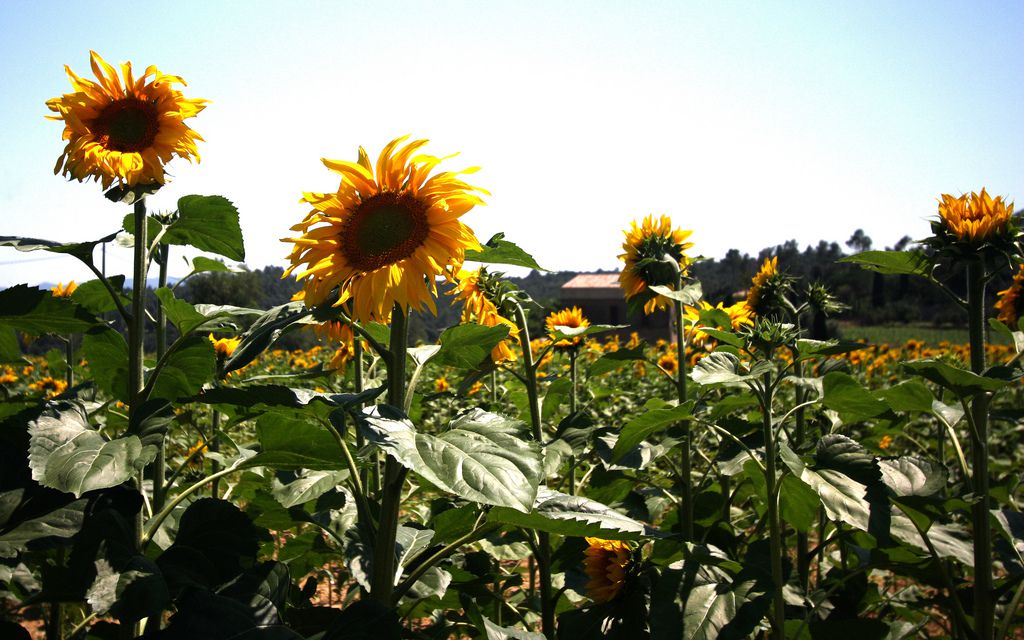 ¿Cómo llegar al Empordà?
Lo ideal es que vayais en coche. Todos estos pueblos son muy pequeños y se pueden visitar fácilmente en un fin de semana. Contad que podéis visitar 3 ó 4 pueblos cada día. Lo más sencillo es coger la AP-7 hasta Maçanet de la Selva y seguir por la c-35 o AP-7 hasta Girona y seguir por la c-66.
Si os gusta el cicloturismo otra opción es hacer la ruta en bicicleta, en varios días. El terreno es llano y la zona está repleta de carriles bici y carreteras secundarias alejadas del tráfico. En la web oficial de la oficina de turismo del Empordà encontraréis más información sobre los 250km de carriles bici; también es recomendable acercarse a una oficina de turismo para pedir mapas e información actualizada sobre las rutas.
Más recomendaciones
Para seguir descubriendo el Empordà, echad un vistazo a estas otras recomendaciones:
Créditos de las fotos: montse poch (La Pera), mireia_mim (Empordà), Tonipostius (Palau-Sator), Simon (Peratallada), Ilona Gogh (Vulpellac), montse poch (cuïlles), garzhia (Monells), Madremanya (montse poch), montse poch (La Pera), Jennifer Woodard Madera (girasoles Madremanya)