Nights under the stars at Petits Grans Hotels
Noches infinitas bajo las estrellas, paseos de atardecer que no encontrarían nunca el momento de acabar, cenas al aire libre en jardines con un entorno natural idilio, conciertos y espectáculos al aire libre, lluvias de estrellas y madrugadas con la mejor compañía. El verano es tiempo de aprovechar cada uno de sus minutos, a otro ritmo, pero especialmente las últimas horas del día. Cuando el sol empieza a dar una tregua y se esconde detrás de las montañas, cogen un aura especial y se llenan de una luz rojiza y misteriosa. Es la hora de que todos detendríamos para siempre, esa paz que envuelve todo el entorno, ya sea de mar o montaña, y el día bochornoso y estridente da paso a una calma que se contagia. Pero aquí no acaba el día, sino que con el atardecer comienza la noche, y con la oferta de Petits Grans Hoteles de Catalunya con la noche comienzan algunas experiencias que no te puedes perder.
Para empezar, os proponemos disfrutar de las noches de verano con los conciertos al aire libre del parque astronómico del Montsec, que ofrece "Música bajo las estrellas", un ciclo de actuaciones de pequeño formato bajo el cielo del Montsec, todos los sábados hasta el mes de noviembre.
Para alojarse en esta zona tenéis Casa Albets, en Lladurs, un acogedor hotel ecológico de sólo 9 habitaciones, en una masía del siglo XI, un auténtico tesoro patrimonial que ha pasado de padres a hijos durante generaciones. Todas las estancias conservan el carácter rústico de la masía, incorporando las últimas tecnologías para combinar confort y sostenibilidad, ofreciendo así la máxima calidad con el mínimo impacto ambiental posible. En su restaurante, dirigido por Toni Rodríguez, chef de renombre internacional en el mundo culinario vegano, encontraréis una elaborada cocina con productos preferentemente ecológicos y de Km 0 que se inspira con la tradición pero con una mirada actual, para reencontrar antiguos sabores en contraste con otras más variados y exóticos. También hay servicio de masajes con aceites naturales esenciales, y también se puede practicar Yoga.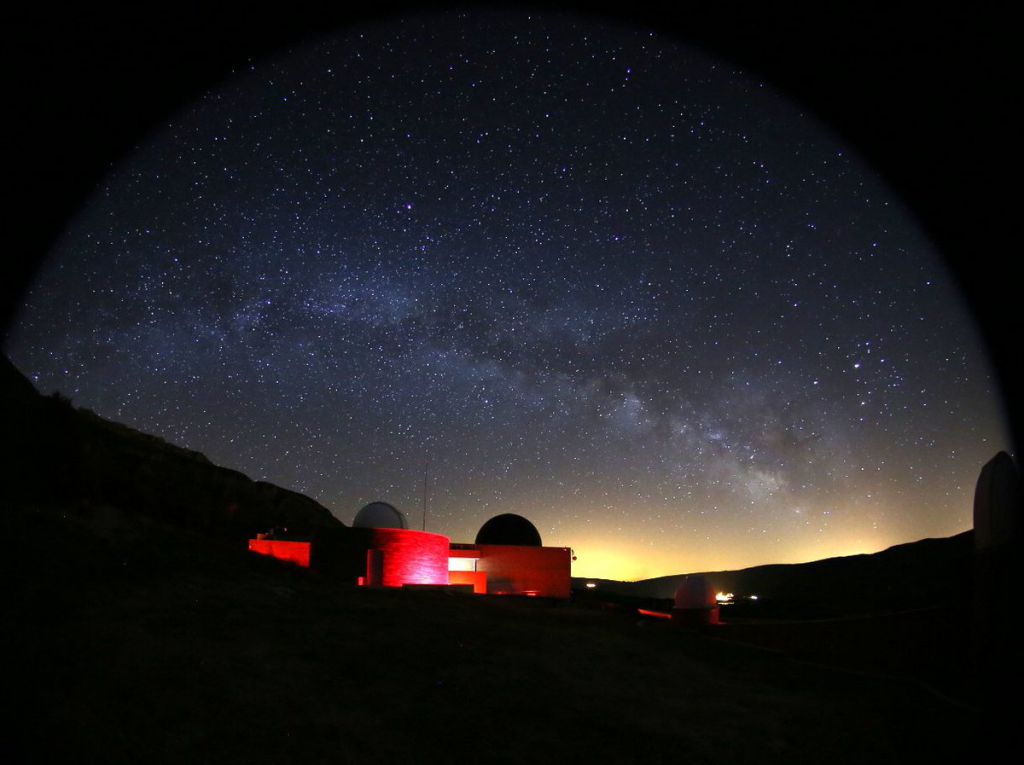 En las tierras de Lleida también os recomendamos conocer la Vall de Lord, al norte del Solsonès, y donde los días terminan con diferentes propuestas culturales y un entorno natural tan especial como el que ofrecen San Llorenç de Morunys, La Coma i la Pedra o Guixers. En este caso os hablaremos del Hotel La Freixera, en Solsona, un pequeño gran hotel con encanto, moderno y confortable, en el pueblo medieval de la ciudad hospitalaria de Solsona, la puerta al Pirineo de Lleida. Su encanto es la calma que rezuman las paredes de piedra, los forjados de madera, la chimenea, la habitación en el jardín... Dispone de diez habitaciones exteriores, amplias, luminosas y equipadas con todas las comodidades. Y los desayunos, sólo con productos artesanales de la comarca.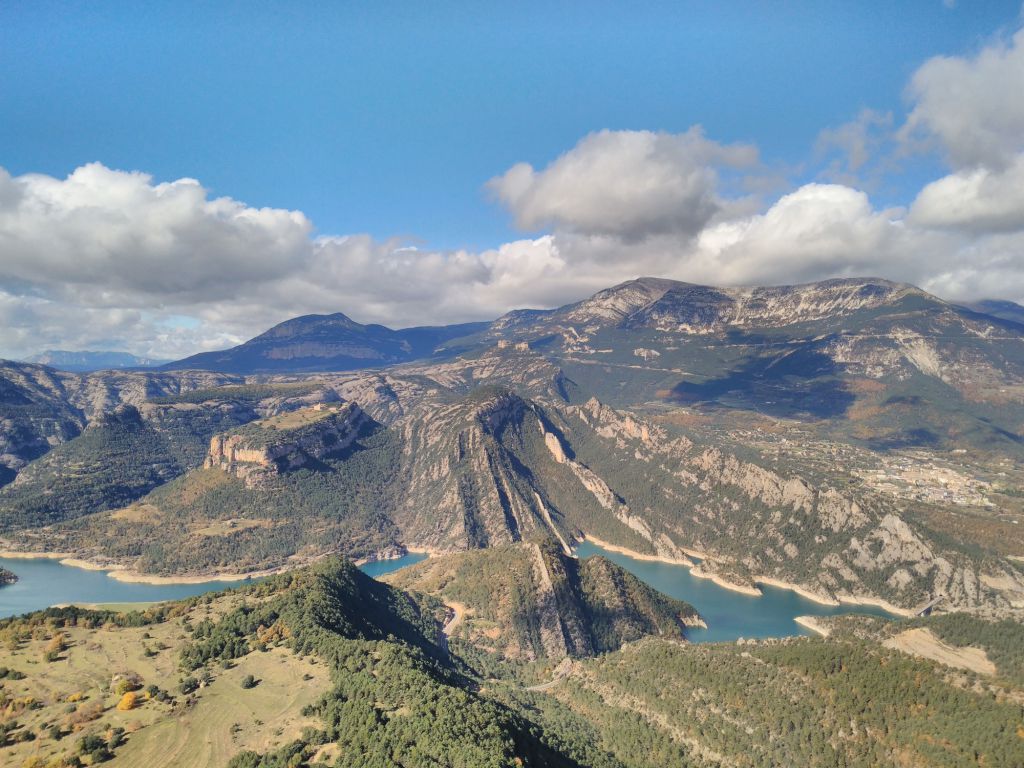 Saltamos ahora hacia el Pirineo de Girona, hasta Sant Joan de las Abadesses (Ripollès), donde en ningún lugar estaréis mejor que en el Hotel Les Planes del Grau, una masía del siglo XIV totalmente rehabilitada, que había sido propiedad del monasterio de Sant Joan de las Abadesses.
Dispone de 10 habitaciones, todas con un pequeño salón y baño completo, y el establecimiento cuenta también con comedor, bar y sala de estar y un amplio jardín. Situado en la en la llanura agrícola del Ter, entre Sant Joan de las Abadesses y Camprodon, el hotel está rodeado de campos de cultivo y tierras ganaderas, resguardados por los bosques de pinos y los prados naturales de la Sierra de la Guaitada y la Sierra Cavalleria. Ofrece un espacio ideal para descansar, pasear y hacer excursiones a caballo o en bicicleta en un lugar único dentro de la red Natura 2000.
Aquí disfrutaréis de las noches de verano con los espectáculos que cada año ofrece el Festival Comte Arnau, con danza, música, leyendas y visitas teatralizadas que os permitirán conocer el patrimonio arquitectónico, la historia y las leyendas de esta villa pirenaica.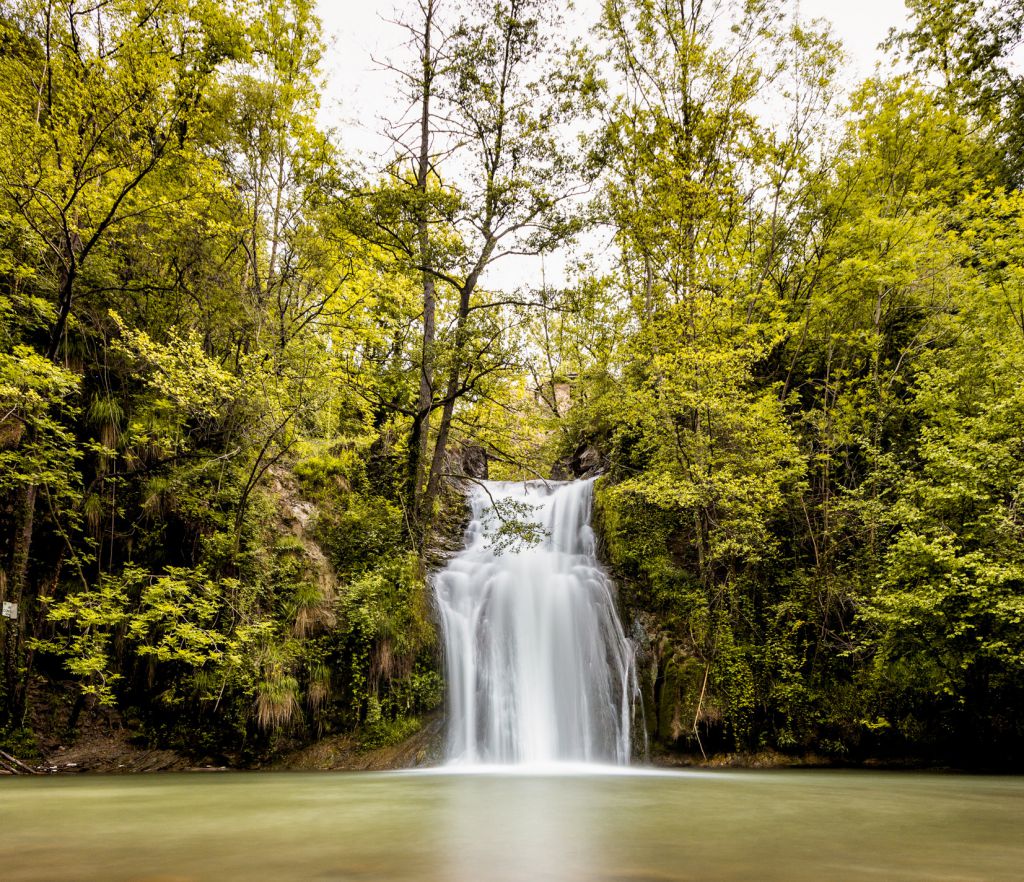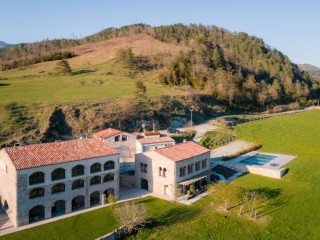 Hotel Les Planes del Grau is a completely refurbished 14th-century farmhouse, which used to belong to Sant Joan de les Abadesses Monastery.
It has 10 bedrooms, all of which have a small sitting area and a bathroom. The hotel also has a dining room, bar and living room, a large garden and an adjoining cattle breeding farm.
Located in the agricultural plain of the Ter, between San Juan and Abadesas Camprodon Plains remains a degree in a field of crops and livestock land, covered by pine forests and meadows of the Sierra Natural Guaitada and the slopes of the Sierra Cavalry. It offers an ideal space for standing, walking and horse riding or cycling in a unique place within the Natura 2000 network.
Otro lugar donde la noche os seducirá es en uno de los pueblos medievales con más encanto de Catalunya, Peratallada. Aquí os espera el Hotel Mas Rabiol, una masía del siglo XVI con grandes muros de piedra, rehabilitada pero que conserva la esencia y la estructura originales. Situada en un entorno rural, dispone de 8 acogedoras habitaciones y de un espectacular jardín con piscina, donde los atardeceres se os harán idílicos. Un paraíso rodeado de impresionantes paisajes ampurdaneses, y en un escenario histórico y artístico de primer orden. No os perdáis las visitas al majestuoso castillo de Peratallada y sus fosos excavados en la piedra, que os transportarán a la época medieval. Aquí las noches de verano huelen a payesía y a canteros, un paseo inolvidable entre piedras legendarias.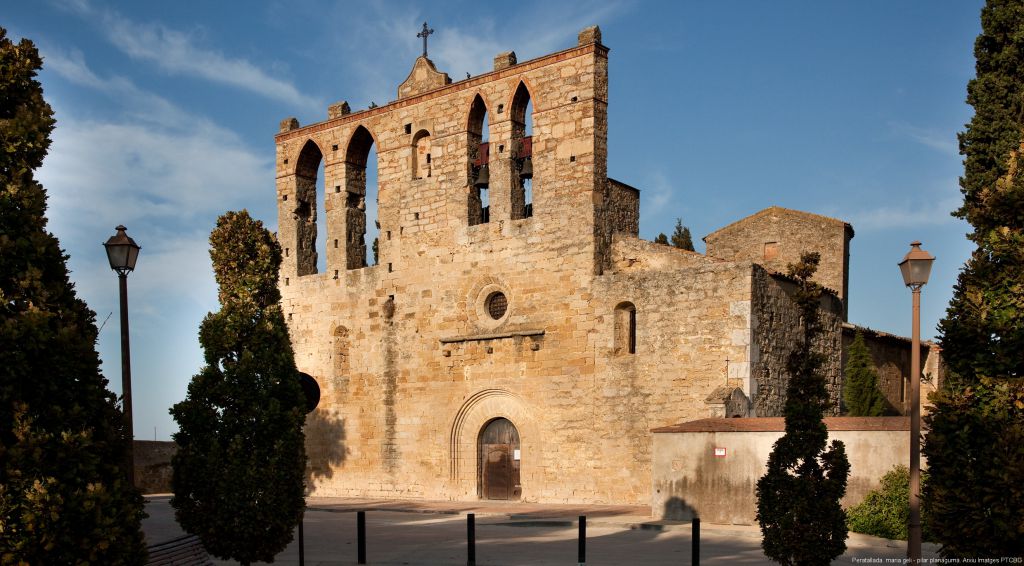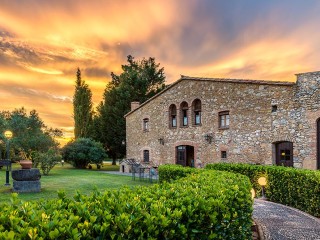 Hotel Mas Rabiol is a restored 16th-century farmhouse with large stone walls, which still preserves the essence and original structure. Set in a rural environment, it has eight welcoming bedrooms, a dinning room with a spectacular "ampurdanesa" vault, a reading room with fireplace and TV and several salons.
The Mas Rabiol garden, with 50,000 m² and a swimming pool, will delight young and old: a huge area to relax by the large pool to enjoy a nice swim in the summer heat.
Mas Rabiol is an ideal place for relaxing and switching off while enjoying the impressive Empordà countryside. It is the ideal starting point to explore the Empordà and enjoy any time of the year of all the possibilities offered by this very privileged area in the Costa Brava.
Y acabamos en paraje natural del Montseny, donde debéis conocer la singularidad del Hotel Can Cuch, en Cànoves. Un auténtico tesoro escondido en el Montseny que tiene sus orígenes en una masía catalana anterior al siglo X, escondido entre majestuosos bosques de encinas y pastos, con mucho sentimiento y romanticismo. Allí os invadirá la sensación de ser únicos en el mundo, y las noches os abrazarán mientras cenáis bajo las estrellas o dais un paseo alrededor de este hotel exclusivo y lleno de encanto. Desde el mismo hotel tenéis caminatas para hacer a última hora del día, como la que os llevará hasta el castaño de Can Cuch, considerado el árbol más grande de Catalunya.
En la misma zona del Montseny, a finales de agosto (día 25) en El Brull podéis participar en el paseo guiado "Con ojos de payés", una caminata tranquila por los caminos que rodean el núcleo de Sant Martí del Brull para descubrir paisajes, construcciones históricas y elementos naturales que os dejarán boquiabiertos.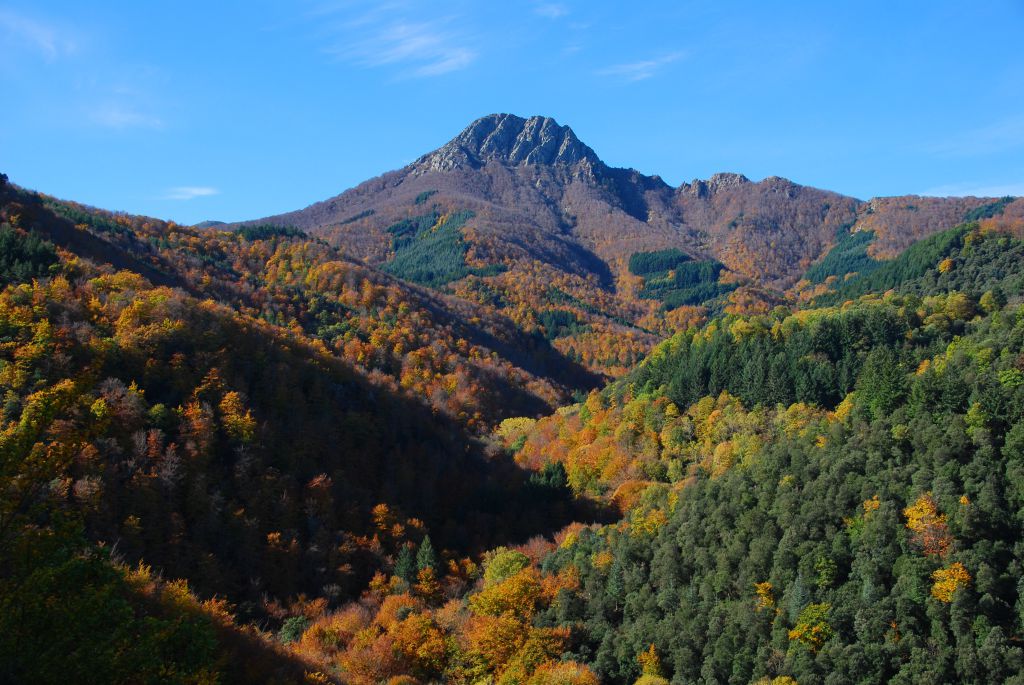 Y unos días antes, el 18 de agosto, os proponemos formar parte de una leyenda, del mito del bandolero Serrallonga y la Sala, la casa donde nació. El punto de encuentro es en Viladrau y consiste en un itinerario guiado por los bosques y caminos donde vivió el famoso bandolero Joan Sala i Ferrer, con sorprendentes revelaciones de su vida, su entorno y paisaje.
Y para disfrutarla como se merece regalaros una estancia en el Hotel Molí de la Torre, en Bigues i Riells, un lugar encantador construido sobre un molino del siglo XII. De carácter familiar, desde aquí podréis disfrutar de la tranquilidad de la zona del Montseny y revivir antiguos tiempos industriales.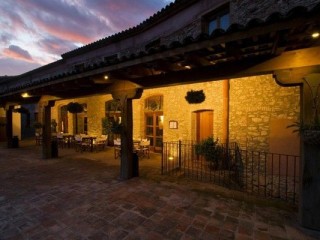 Hotel rural Molí de la Torre combines the comfort with the history of the 19th century to achieve a marvellous place to be relaxed and to enjoy the week end. In the 19th century was built a textile enterprise, near the river Tenes, in an ancient mill. Nowadays, the enterprise has been transformed into a familiar rural hotel where you can have good time and relive ancient times. We have available 12 double rooms and one suite and we also offer a big room for company or groups meetings with a capacity up to 40 persons.
Fotos: Turisme Solsonès, Arxiu d'imatges PTCBG, Diputació de Barcelona