The Holy Week of your dreams with Petits Grans Hotels de Catalunya
La Semana Santa se acerca y, con ella, las vacaciones y el buen tiempo. Sabemos que tienes ganas de disfrutarla, por eso, desde Petits Grans Hotels de Catalunya te ofrecemos una selección de espacios con encanto para que puedas disfrutar de estas vacaciones al máximo. ¿Eres más de playa o de montaña? ¡Toma nota porque tenemos opciones para todos!
Hotel Can Dispès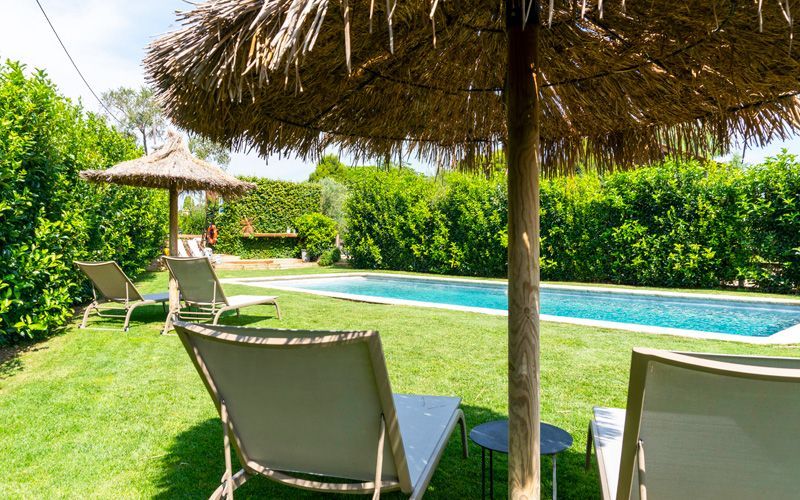 En la pequeña y tranquila localidad de Viladamat (Alt Empordà) encontrarás Can Dispès, un hotel que nace de la ilusión de sus propietarios por hacer las cosas bien hechas. Si buscas un espacio familiar y a pocos kilómetros de la Costa Brava, este hotel es la opción perfecta.
La masía está formada por varios espacios, entre los que destacan las siete habitaciones completamente reformadas con mobiliario restaurado, que les dan un toque especial y único junto con su decoración, que evoca la tradición y cultura del Empordà.
¿Te gusta el ciclismo? Alquila una de las bicicletas que ponen a tu disposición y disfruta de los paisajes y del sol de primavera mientras descubres su entorno. Reserva y déjate impresionar por una de las costas más famosas de Catalunya.
Hotel Casa Granados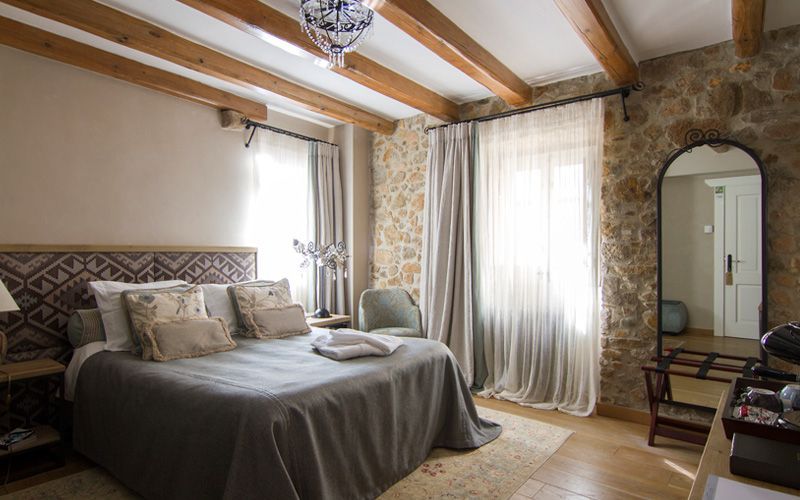 Otro hotel ubicado en la Costa Brava es Casa Granados. En pleno casco antiguo de Tossa de Mar (Selva), este edificio, antigua propiedad del compositor Enrique Granados, es un lugar íntimo, tranquilo y elegante en el que disfrutar de una estancia de lujo cerca de la playa.
El hotel dispone de siete habitaciones, piscina al aire libre y unos maravillosos jardines de estilo romántico. Además, ofrece un espacio de relajación con sauna y sala de masajes perfectos para desconectar. Todos los espacios respiran elegancia y sofisticación, y están decorados de forma que también sean íntimos y acogedores. Casa Granados brinda la opción de contratar guías turísticos, paseos en embarcaciones o coches con chófer.
Organiza tu escapada a Casa Granados y disfruta de abril, uno de los meses más atractivos para empezar a acercarse al mar y descubrir la Costa Brava.
Hotel Can Garay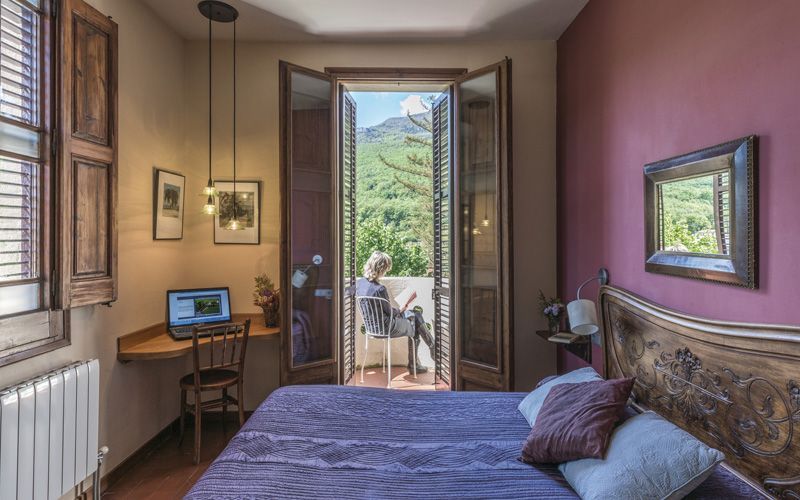 ¿Te has planteado alguna vez visitar la zona volcánica de la Garrotxa? ¿Te gusta pasar las vacaciones en la montaña? El Hotel Can Garay es la opción buscas. Ubicado en una casa modernista, el edificio data de 1906 y fue declarado patrimonio arquitectónico por la Generalitat de Catalunya. Situado en la localidad de Les Planes d'Hostoles, cerca del parque natural de la Garrotxa, este alojamiento tiene todo lo que buscas si quieres rodearte de naturaleza.
Se trata de un hotel familiar situado cerca de las vías verdes que conectan Olot y Sant Feliu de Guíxols. Por eso, si eres un apasionado del ciclismo, Can Garay te encantará. Ofrecen alquiler de bicicletas y un parking privado dentro de los magníficos jardines del hotel. Además, si te gusta comer en el exterior, puedes solicitar el servicio de pícnic y disfrutar de la gastronomía local rodeado de árboles. El hotel ofrece seis habitaciones dobles y una suite, equipadas con todas las comodidades posibles y con un baño completo y privado.
¿Te animas a descubrirlo?
Hotel Hotelet Estamariu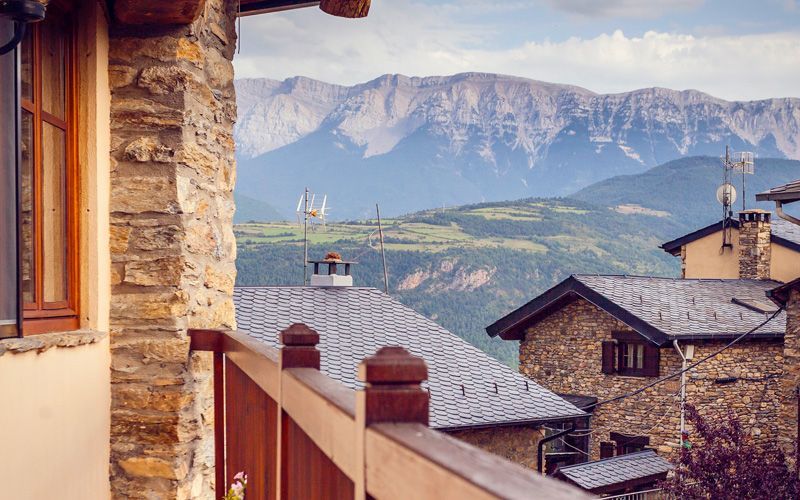 Situado en la comarca del Alt Urgell, muy cerca de La Seu y a tan solo quince kilómetros de Andorra la Vella, este hotel rural ofrece una experiencia de desconexión en medio de los Pirineos. El alojamiento es un lugar idílico para disfrutar de la paz y tranquilidad junto a la naturaleza virgen y abundante. ¿Quieres descansar? Pasea entre los árboles o relájate en la piscina. ¿Quieres moverte? Camina por los senderos de los alrededores o recorre la zona en bicicleta.
El Hotelet también ofrece una oferta gastronómica muy rica, con productos de proximidad y platos típicos de la zona. Sus recetas estrella son el arroz de montaña y el cordero a la brasa. Además, las catorce habitaciones ofrecen vistas privilegiadas a la Sierra del Cadí. Pensadas para descansar lo máximo posible, son aptas tanto para parejas como para familias. Haz camino hacia Estamariu y desconecta en medio de la alta montaña.