Live unique La Mercè festival with Petits Grans Hotels de Catalunya
Música al aire libre, espectáculos de danza, teatro o circo en la calle, sardanas, castells, gigantes, piromusicales... Las fiestas de La Mercè tienen todos los ingredientes necesarios para vivir unos días cargados de emoción y diversión. Este año, más de 100 conciertos y 350 actuaciones tendrán lugar del 23 al 26 de septiembre para que grandes y pequeños disfruten al máximo de sus tradiciones y su cultura.
Este año, como ya se hizo en la edición 2020, los diferentes eventos se distribuirán en 23 espacios diferentes de la ciudad y exigirán reserva anticipada. Unas medidas que buscan evitar los contagios en época COVID-19 y que los asistentes disfruten al máximo de acciones culturales como el BAM (Barcelona Acció Musical), Mercè Arts de Carrer o Mercè Música.
¿Te gustaría asistir? Te proponemos tres hoteles para que puedas descubrir la magia de estas fiestas sin las masificaciones y bullicio tan habitual de esta celebración.
Hotel Boutique Torre Barcelona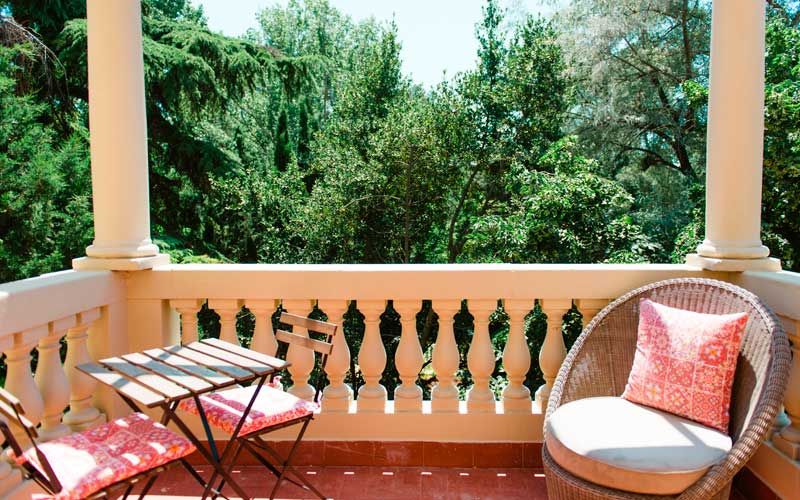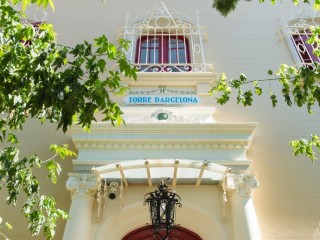 Hotel Boutique Torre Barcelona, ??located in Valldoreix, right in the heart of the Collserola Park, 10 minutes from the city center of Barcelona. It is a stately home cataloged in 1932, heritage site, house converted into a small hotel. It is a place of disconnection, surrounded by a large garden, and tranquility.
It has nine rooms, with different originalities and charm. All rooms are exterior, decorated with neutral colors, in accordance with the modernist personality of the house.
The rooms have the names of the trees that are in the garden, a tribute to the vegetation of the area.
Its philosophy is to offer clients, disconnect, flee agglomerations and seek tranquility, surrounded by nature.
The hotel is respectful of the energy consumption and the environment. Soaps and shampoos are ecological,
Enjoy breakfast with local products, fresh and mostly organic, with a very Italian personality, sausages and cheeses from the area to the buffet.
The proximity to Barcelona is ideal for hiking in the Collserola and Tibidabo park, or visit the most emblematic places in Barcelona.
A 10 minutos del centro de la ciudad, en la localidad de Valldoreix, se encuentra el Hotel boutique Torre Barcelona. Una casa señorial de 1932 que convertirá tu visita a las fiestas de La Mercè en una experiencia inolvidable.
Sus nueve habitaciones han sido decoradas con sumo mimo y cuidado, manteniendo la esencia del pasado pero apostando por la comodidad y confort del presente. Cada una de ellas es diferente y única, como las vistas que ofrecen a sus huéspedes. Y es que desde las estancias de este hotel boutique es posible observar su espectacular jardín, pero también el parque de Collserola. Un paraje natural de belleza inigualable donde reconectar con la naturaleza.
¿Te imaginas despertar allí y disfrutar de sus desayunos elaborados con productos frescos y ecológicos? Reserva noche y disfruta de los placeres que te ofrece Torre Barcelona.
Hotel Vila Arenys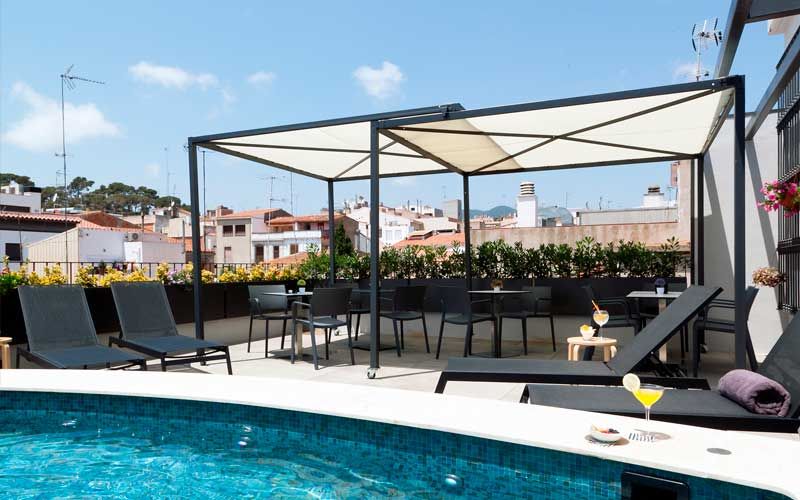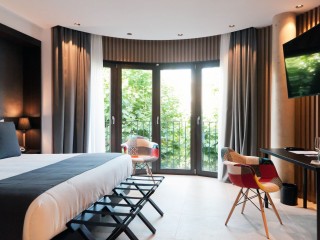 Vila Arenys Hotel is a 4-star boutique hotel of sophisticated style, located in the heart of the village of Arenys de Mar. It has 15 bright spacious rooms, two of them with private terrace and pool, and a wonderful suite of 55 m2 with private jacuzzi and fireplace. El MOT del Vila, the hotel's restaurant, serves innovative and extremely chic cuisine.
Ubicado en el corazón de Arenys de Mar y a cinco minutos de su playa, descansa Hotel Vila Arenys. Un edificio del siglo XIX totalmente restaurado para que disfrutes al máximo de tu estancia.
Sus 16 habitaciones, amplias, elegantes y cálidas, son un ejemplo de equilibrio entre el legado arquitectónico de esta casa señorial y el estilo más vanguardista y funcional. Un lugar donde relajarse después de las fiestas de La Mercè y disfrutar de las diferentes actividades que te ofrece este hotel de 4 estrellas: desde un masaje o un tratamiento de belleza en tu habitación hasta un baño en su piscina exterior o una copa en su Skybar con vistas al casco antiguo de Arenys de Mar.
Y si además de la cultura te apasiona la gastronomía, tienes una cita obligada en su restaurante: El Mot de la Vila. Un espacio donde degustar las propuestas más innovadoras y deliciosas del chef Toni Sánchez.
¿Preparado para vivir una experiencia única? Reserva habitación en Vila Arenys y ponle la guinda final a las fiestas de La Mercè.
Sa Voga Arenys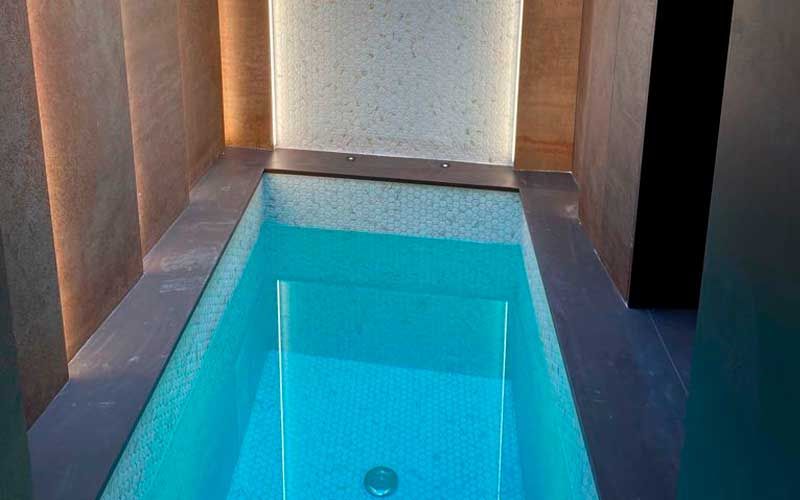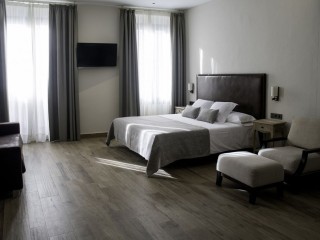 Sa Voga Hotel&Spa is a small, charming hotel set right in the middle of the fishermen's village of Arenys de Mar. It is housed in two typical town houses dating from the 18th and 19th centuries respectively. While maintaining the charm of the original buildings, the refurbishment meant that touches of modernity could be added to the facilities and the services. The result is a quiet, comfortable, welcoming place that is well equipped, and is ideal for couples as well as the familly.
Year 2016, the chance led us to be able to have the next house and we have used to expand the facilities and move from a Bed&Breakfast to a Hotel, building 7 new rooms and pcommon areas. Currently, the hotel will have 11 rooms.
También localizado en la villa marinera de Arenys de Mar, este pequeño hotel acogedor y elegante te robará el corazón. El Sa Voga es un espacio perfecto para aquellos que quieren impregnarse del ambiente y propuestas de las fiestas de La Mercè sin renunciar a la tranquilidad de un pueblo tan encantador como este.
Situado a 2 minutos de la playa, el hotel está formado por dos casas señoriales contiguas que datan de los siglos XVIII y XIX. Los espacios, que todavía mantienen su encanto tradicional, están decorados con buen gusto, manteniendo el talante mediterráneo que los caracteriza. Las once habitaciones y las zonas comunes han sido restauradas, dándoles un toque moderno que se funde perfectamente con la esencia de los edificios.
Si, además, necesita relajarte, las instalaciones y servicios tienen todas las comodidades de un hotel de lujo. Disfruta del espacio de bienestar con SPA, refréscate en la piscina exterior climatizada o déjate cuidar con un masaje después de un día de conciertos y caminatas por Barcelona.
¿Con ganas de descubrirlo? Reserva noche en Sa Voga y disfruta de una escapada única.